A picture-perfect country that boasts some of the finest institutions in the EU, Ireland is fast becoming a popular destination among international students. With university intakes opening soon, now is the time to find out whether Ireland could be your student's ideal destination to live and study.
Where to go?
Ireland is a nation rich in beauty and history, and it is well regarded for its lively atmosphere and friendly locals. If you want to spend time studying in this enchanting part of the world, you have a number of locations to choose from.
Dublin
A warm and inviting city, Ireland's capital has a long and storied history, with some of the most famous names in literature, film and music hailing from Dublin. Today, Dublin is a bustling and friendly city with enough to keep students entertained for years on end.
Galway
A bohemian seaside destination on the western coast of Ireland, Galway has a lot more going for it than just natural beauty. Known as the festival capital of Ireland, this thriving and cultural city is becoming more popular among students every year.
Dundalk
Located near the border with Northern Ireland but also only an hour's drive from Dublin, Dundalk offers the best of both worlds. It's a vibrant city that is well regarded for its nightlife and social scene, with plenty of music events, sports, and more to keep the locals entertained.
What to know when applying
The admission requirements for different Irish institutions will vary, so be sure to check with your student's preferred university about English-language requirements, qualifications, student visas, and how to apply. Every institution will have a dedicated department or liaison who can communicate with prospective international students.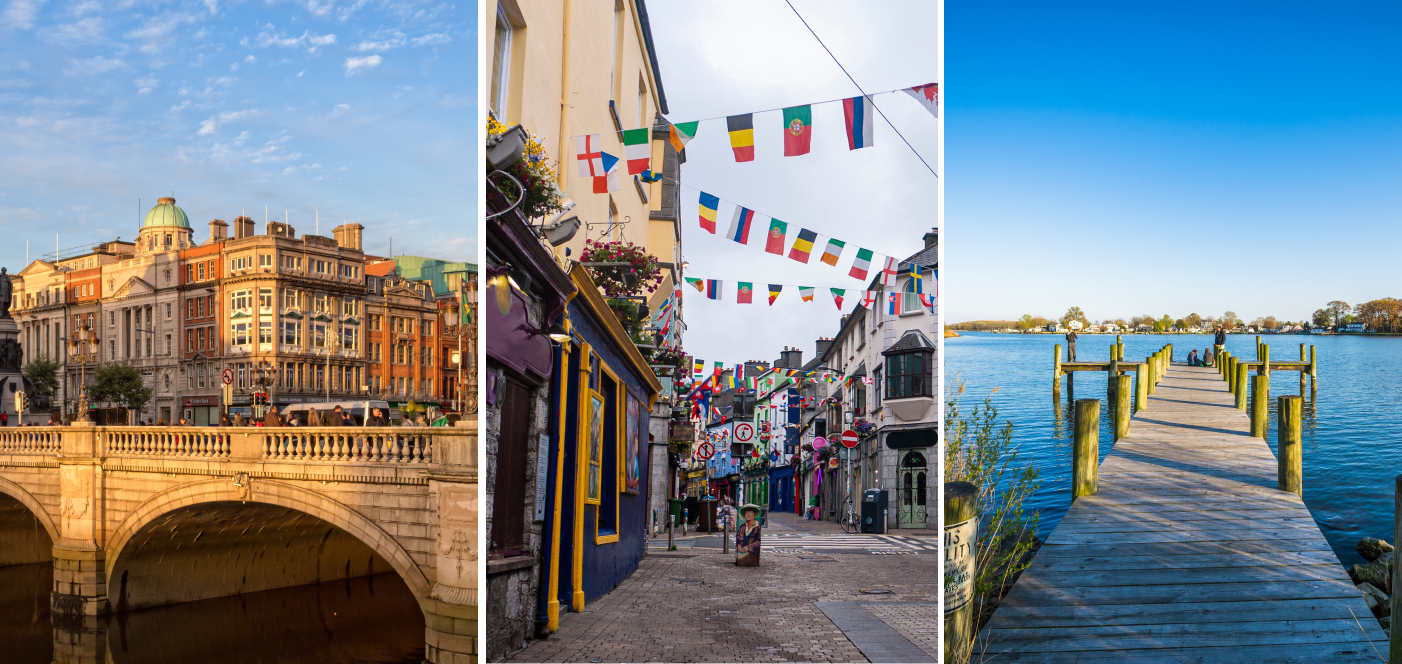 Pathway options
For students who may not have the grades to apply for their degree of choice, many institutions in Ireland offer different pathway courses and programs. This also applies to English-language requirements, with students able to undertake relevant courses in their home country before they arrive on campus and begin their studies.
A variety of ways to study
The study options in Ireland are diverse and varied, meaning students don't necessarily have to study at a university. Other institutions include polytechnics and colleges that cater to different students' needs.
In terms of qualifications, the list is endless – with students able to undertake bachelor's degrees, post-graduates, diploma courses, master's degrees, PhD doctorates and more.
Broad range of institutions
While most international students head to the capital city of Dublin, there are exciting opportunities right across the country. So make sure you look into the city where your student's preferred institution is located to see if the lifestyle matches their desires.
In the capital, Dublin Business School is Ireland's largest third-level college, while Griffith College has a campus here as well as in Cork and Limerick. Other options in Dublin include the award-winning National College of Ireland and Technology University Dublin.
If you would prefer to travel further afield from the Irish capital, both the Waterford Institute of Technology (Southeast Technological University) and Letterkenny Institute of Technology offers a fantastic variety of study options.
There are so many choices when it comes to studying in Ireland that it's worth exploring the vast towns and cities that dot the landscape first. Then you can choose from the diverse range of high-quality institutions to further your studies abroad.
Current intakes
While the exact dates will differ according to each institution in Ireland, there are typically two application cycles each year: the Fall Intake in September and the Spring Intake in January. It is strongly recommended that you submit your application at least four months in advance of the cut-off dates.