The UK is a popular place for international students to study abroad. We found out why from some of Adventus.io's UK partner institutions in our recent Destination UK webinar series.
Where to go?
The United Kingdom is diverse, made up of four countries: England, Scotland, Wales, and Northern Ireland. From the metropolitan buzz of big cities to the peaceful cobblestone streets of small shires, there's an abundance of options to suit almost every student's appetite.
England
Home to vibrant hubs like London and Leicester, and beautiful towns like Guilford and Middles borough, England has a global reputation as an inclusive and welcoming place for international students.
Scotland
Rolling hills, ancient ruins, and a rich history await students who choose to study in Scotland. From thriving artistic cities like Glasgow to local village-feel towns like Aberdeen, Scotland gives students the best of both worlds (including access to globally recognized research centres).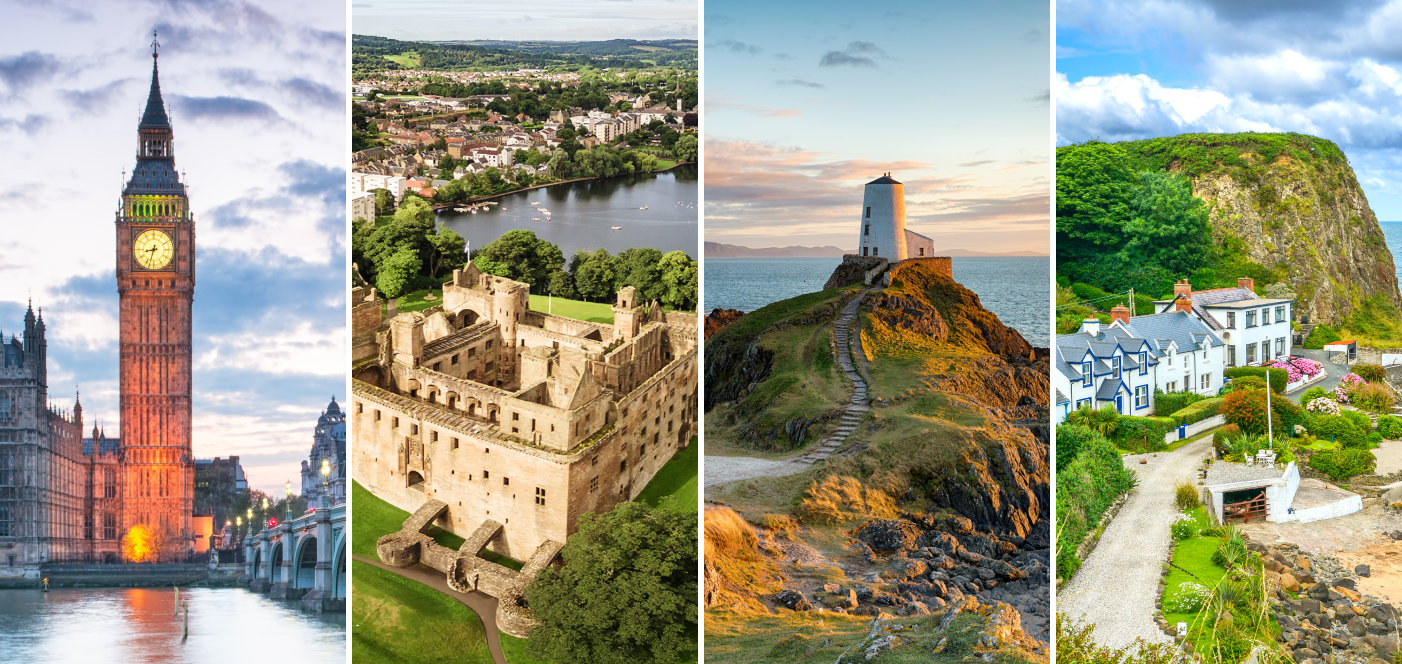 What to know when applying
Admission requirements vary across UK institutions, so check with each university to see what they need and how their process works. English language requirements can be strict or flexible too, so do your research and get in touch with the right departments for information.
Pathway options
If students don't meet the criteria to apply for their degree of choice due to lower grades, many institutions offer pathway courses and programs. This also applies to English language requirements, with courses offered before students arrive on campus to help them prepare for their studies while still in their home country.
Student and career support
From clubs and societies to internships and work abroad programs, the UK has a range of different support services for international students. Each university can advise students on what opportunities they're eligible for, especially for post-study visas and career pathways.
Current intakes
Most institutions accept applications from July to September for the autumn intake, with an additional January deadline for mid-year intake. You can find this information – and much more – on the Adventus.io marketplace, so get in touch with our team today.