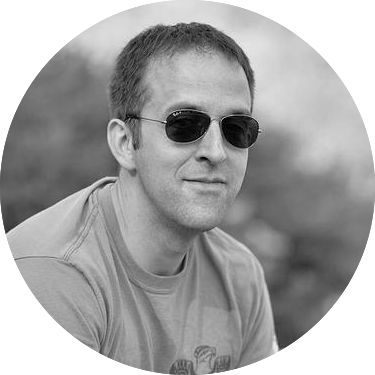 Kevin Newsome
– Partnership Director (Canada)
Kevin has 20 years' experience in the International Education sector, having led various aspects including student recruitment, partnership development, marketing, and also teaching. Previously, Kevin worked at the Canadian Education Network (Korea office) and the Southern Alberta Institute of Technology (SAIT) for 13 years.
Safety, diversity and work opportunities
International education is booming in Canada. With open borders and pent-up demand due to the pandemic, the country has become the fastest-growing international student destination in the world. On the Adventus IO marketplace, we have over 200 Canadian institutions that our network of 6,000+ recruiters can choose from.
Known for its safety, stable political system, work opportunities, diverse population, and vast geography, Canada has long been popular for immigration. In fact, one in five people in Canada were born outside the country.
For students, Canada offers a plethora of study options, consistent high-quality education, and a very attractive direct pathway to permanent residency. All of which make Canada a popular choice for students from key markets––China and India––and emerging markets too.
No shortage of study options
In Canada, the study options are endless. Institutions including polytechnics, colleges, and universities, cater to students at every level. And a variety of qualifications are offered including diplomas, advanced diplomas, certificate programmes, post-graduate certificates, bachelor degrees, masters, and doctorates.
When it comes to subjects, Canadian universities offer it all. They're known for excelling in engineering, business, health, sciences, logistics, computer sciences and many more. While Canadian colleges tend to specialise in applied programmes in industries like hospitality, tourism and culinary arts.
With this diversity, there's a multitude of opportunities for students.
Post-graduate pathways and more
Another key factor makes Canada an attractive option––the generous pathways to permanent residency.
Having studied in Canada, many students wish to stay in Canada permanently. The Post-Graduation Work Permit Program allows students to do just that. Post-graduates who have completed a two-year or more course can be eligible for up to a three-year work visa in Canada. Following that initial work visa, there are many pathways to apply for permanent residency.
Canadian colleges also offer generous pathways to university degrees. For students who want to attain a degree, but didn't have the marks initially to get in, there's an option to transfer. Many colleges offer a 50% credit towards a Bachelor degree, not just at a Canadian institution, but internationally as well. It's worthy to note that in addition to certificate or diploma options, Canadian colleges also offer their own university degrees.
Broad range of institutions
While most international students head to key centres––Toronto, Vancouver, and Montreal––there are extensive opportunities across the country.
Interestingly, the east coast and central areas arguably offer the same, if not better, education for students. Take Memorial University of Newfoundland, for example. Located on the east coast, the institution is known for being one of the top universities in Canada, while also being one of the most affordable.
The Maple League of Universities is another attractive option. Consisting of four well-established, close-knit institutions––Acadia University, Bishop's University, Mount Allison University, and St. Francis Xavier University––they offer an incredible variety of programmes.
Here's another exciting opportunity in the province of Saskatchewan–– graduates who completed their education from one of the recognized colleges or universities can receive tax rebates up to $20,000 and stay and work in the province. You can find three in our marketplace: University of Saskatchewan, University of Regina and Saskatchewan Polytechnic.
What to consider when choosing an institution
Regardless of where a student decides to study in Canada, the standard is incredibly high. Institutions consistently offer a broad range of courses. And almost all Canadian institutions are publicly owned, providing consistency for students.
Choosing the right institution, then, often comes down to preferences in geography. I normally recommend students to research the local industry to see what work opportunities exist. Considering post-graduate work options early helps ensure student's success moving into the workforce.
Beyond work opportunities, students must enjoy where they live if they're to succeed. Considering whether they prefer a small town, or a large bustling city, whether they like to ski, or visit the beach, are all important factors.
Canada offers endless opportunities for students in every field. And for those who wish to immigrate permanently, the postgraduate options are generous––something many will enjoy in the post-pandemic boom.
---
To gain the power of the Adventus.io marketplace for your institution, contact us or request a demo.