Pathway programs are much more common than we think.
In fact, not everyone goes to university right after finishing school in year 12. These school-leavers may choose to follow a pathway that still achieves a rewarding outcome.
The popular (path)way

For many areas of concentration, more than half of the student cohort initially began their studies through a pathway program.
More specifically, the area of medicine records 80% of their students enter through a pathway program. This translates to just 20% of students access the specialty via a direct entry route.
Further, 57% of those enrolled in language studies accessed them through a pathway program, while 52% in education & training did the same. And finally, a whopping 61% of social work students entered through a pathway program, rather than through direct entry.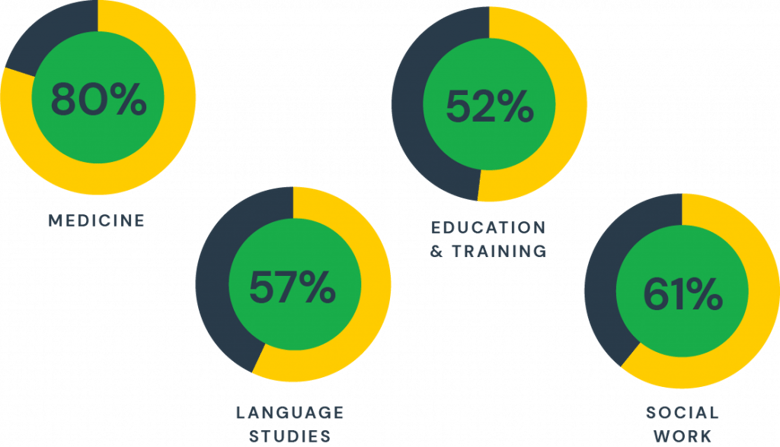 Internationally-mobile students currently struggle to travel due to COVID-19. As a result, 60% of individuals expressed that they are interested in studying online in the coming year. It's an attractive environment without the health and financial strain of international study brought on by the pandemic.
The perks of pathway programs
Commencing studies through an online pathway program brings many benefits.
These advantages could include studying a course online before committing to moving to a new country, and upskill during a period of uncertainty. It also gives students ample time and space to understand whether a certain specialisation is right for them before fully committing to their specialty.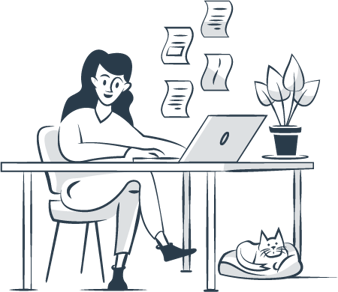 Further, online studies allow for gaining credit towards further study towards a degree of choice.
Students are able to secure a seat at a preferred institution, upon completion. And they can save on the costs that are associated with international study, such as travel fees, housing expenses and living costs.
In 2018 alone, pathway programs for international students brought in nearly $5 billion of revenue for universities.
However, this number is set to rise as recent visa changes now allow online study outside Australia to count towards the study requirement for a post-study work permit.
Through this, more international talents will gravitate towards priority institutions. Many are now looking at greater collaboration to offer joint courses and pathways for students moving into 2021.