With an average of 100,000 Nigerian students studying abroad every year, education agents have opportunities to place their clients in some of the best institutions around the world. But common pain points with their student recruitment strategy mean many don't have the connections or tools to offer their students a more diverse pool of appropriate schools.
The state of play for Nigerian students
Travel is a top priority for Nigerians of all ages, but especially students. So, it stands to reason why so many of them want to study abroad.
To achieve their travel dreams and earn an education overseas, the vast majority (70–80%) of students in Nigeria use a recruitment agent to get admission to the course and school of their choice. With around 1,000 agents across the country, it's a highly competitive field – but several common pain points are hampering their growth ambitions.
We sat with Adventus.io's Olushola Lawal, Regional Manager–Nigeria to learn how agents can help diversify, and connect their students with the right institutions, while also developing their student recruitment strategy and their education agency at the same time.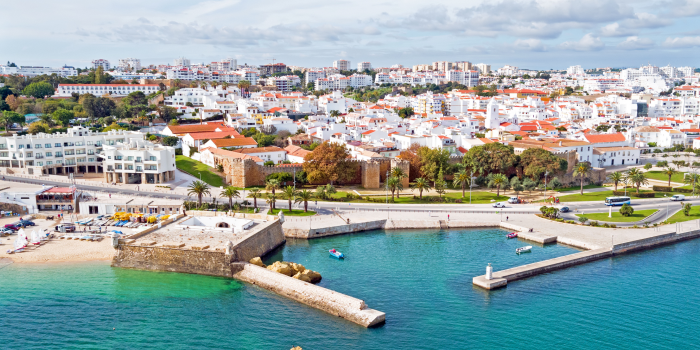 Agents are struggling to broaden their portfolios
With more students than ever vying for a place at the best institutions around the world, agents in Nigeria are struggling to place their students at their schools of choice. Why? Because many of them have to negotiate directly with each institution individually. This is a time and resource-intensive process – but one that Adventus.io eliminates.
A larger problem is the Nigerian market's focus on the United Kingdom. Not only is it a highly price-sensitive market that cares a lot about scholarships, but the majority of students in Nigeria want to study at only the top UK universities.
This is an issue right now because of the overwhelming number of applications and very few places available. In 2021, the UK granted a record number of study visas and at the start of 2022, there were 605,000 international students enrolled – meeting its 2030 target nearly a decade ahead of schedule.
"The majority of top institutions are overwhelmed with applications," says Olushola Lawal, Regional Manager for Nigeria. "Usually, Nigeria is the lead market because the UK understands Nigeria a lot, so they allow admissions up until a month before intake. That's how the market has always been."
"But in 2022 things changed. Some of these institutions are getting thousands of applications with fewer people to work through them: institutions like Robert Gordon University and the University of Sunderland."
Undiversified portfolios are driving students away
Olushola says this means agents who only work directly with the UK's biggest institutions don't have much to offer to their students right now. But those who have partnered with Adventus.io have an opportunity to develop their student recruitment strategies and explore lucrative new markets such as Australia, Canada, and the United States, among others. These are particularly attractive to students who are drawn to STEM subjects – in fact, nearly two in three (63%) Nigerian students in the US either studied or worked in STEM, according to a recent IIE Open Doors report.
Indeed, these destinations usually have stricter Statement of Purpose (SOP) and visa-approval processes, but that's another area where Adventus.io can support agents in Nigeria. We have our highly experienced team of Visa experts for agents to help them create high-quality SOPs and get smoother visa approvals. Also, Ricky Ponting, former captain of the Australian cricket team, recently partnered with us to bring more international students for a world-class education.
"You barely see any agents that cover everywhere – most of them are focused on just one specific country or region," Olushola says. "Some of the recruiters have a vast knowledge of a country like the UK, but pretty much no knowledge about Australia. We provide an opportunity for them to explore different destinations for their students, and also to understand other countries' visa process."
Streamlining multiple student applications
Apart from making it easier for agents to connect with a diverse selection of institutions from around the world, the Adventus.io platform itself is incredibly user-friendly. Olushola says many of the agents he's brought over to Adventus.io did so because of the user interface. "They feel the user experience is better," he says.
Beyond that, the platform's single-application format means agents no longer have to spend hours putting together multiple applications for the same student. Instead, if a student wants to apply to several different institutions, their agent can use the Adventus.io platform to fill out one form which is then sent on to their chosen institutions.
As part of a more holistic student recruitment strategy, this saves agents time while giving students access to broader study opportunities.
Adventus.io helping education agencies in Nigeria to grow
Many agents in Nigeria are already reaping the rewards of partnering with Adventus.io – from the user-friendly platform to the breadth of institutions their students can now access. Indeed, student applications for Nigeria have had a 100% visa success rate for 2022 intakes.
In such a crowded market where the top institutions are being overwhelmed with applications, Adventus.io is helping agents in Nigeria diversify their portfolios, while also giving their students an opportunity to live and study in some incredible destinations around the world.