As students and staff get settled back into campuses around the world, it's an interesting time to reflect on the changes we've seen in international student recruitment over the last few years.
Patrick Whitfield, Chief Commercial Officer at Adventus.io, says he's noticed some key trends since the pandemic began – particularly in the way institutions are thinking about their education agent networks.
So, we asked him: What does the future of managing an agent network efficiently and productively look like for institutions?
Opportunities with global reach and challenges for managing the relationship
"Now that everyone can travel again, institutions have more access to agents than they've ever had before," says Patrick.
Education agents have to adapt to a new method of functioning, which has been quite an adjustment. An industry founded on human connections and face-to-face marketing has evolved into a digital zoom-a-thon.
The pandemic put a momentary pause on that global access but it's now off and running again and this will ensure that a new mix of online and offline hiring is here to stay.
Patrick says the opportunities are increasing for institutions to diversify their student cohorts – but they still face key challenges in managing relationships at scale.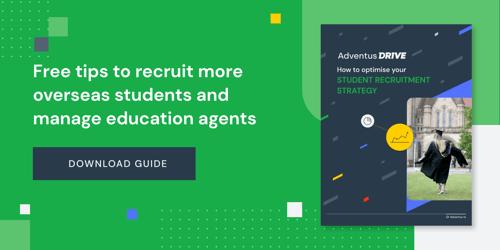 Trends in international student agent management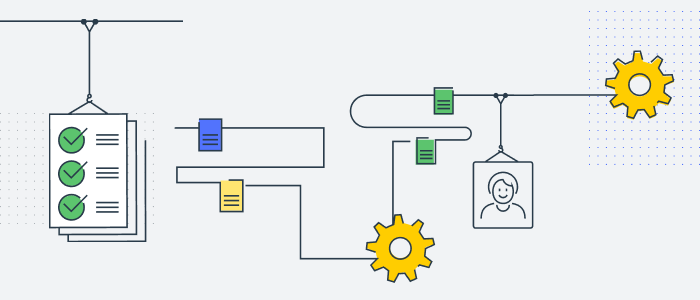 Traditionally, people working in international education have had to maintain a head-spinning number of relationships.
It's no easy feat to manage an agent network that involves a huge supply chain and many analog relationships across different countries and cities.
"It can be extremely resource-intensive to manage the requests and questions that you receive from agents," says Patrick.
"It often comes down to the fact that agents are not using technology to allow you to interact with them in an efficient way," Patrick says, across the industry, greater adoption of technology is driving more efficiency for institutions.
Many are finding that having one process and point of access to communicate with their networks is a total game-changer.
"Imagine a world where, instead of working with 100 agents, you work with one channel management partner, and all of those applications are going through the same process and the same platform," says Patrick.
"The reporting that you then use with that channel management partner is one report – and it shows you every single application and their status – for example, which ones need to be actioned, which ones should be prioritized in your workflow," he says.
"It cuts down on hundreds of emails and back-and-forth with different partners."
Tech is also giving institutions more visibility into their networks. Patrick says, in the past, many aspects of student recruitment have seemed like "a black box" for institutions.
He says many universities have gone down the route of channel consolidation – such as working with a master agent or aggregator – because it's a scalable way of getting more students.
However, this can come at the expense of transparency. "It's at the cost of not knowing how things are done – not knowing where the students are coming from, and which agents are actually selling their institution within a partnership."
He believes technology can build more visibility and trust in the network. For example, unethical or low-performing agents can be more easily identified.
Increased control and precision
Patrick says, ultimately, institutions should be able to maintain more control over their networks.
He says technology is enabling institutions to adopt "command and control style" recruitment – and this will become more possible over time. "Think about it: You can have your entire agent network managed from a dashboard. You're just pulling the levers – moving the dials on where you want more demand," he says.
This allows for more precise recruitment – and enables institutions to respond to key questions, such as:
"Where do you want to drive more conversion? Where do you want to put scholarships? Where do you want to increase your commission? Where do you want to start recruiting?"
"Technology, when deployed appropriately, can allow you to retain control and transparency over how that's managed."
5 tips to build longer-lasting relationships with partner agents
Plan:

Once you understand your partner's expectations and needs, you can work together to create targets and align your incentives.

Engage:

Take the time to educate your partner about what makes your institution a standout. Because if they don't know what makes it special, they can't sell it genuinely.

Respond:

Swift communication with partners can be the key to conversions.

Support:

Think about ways you support your partner to promote your brand and increase your reach. Could you co-design a marketing package that supports mutual growth?

Review:

Every year, conduct an annual review with every partner and then take the time to discuss what worked, what didn't, and how you can improve next year.
Final Thoughts
International student agent management is always a challenge for institutions – but the industry is trending towards more control, visibility, and efficiency. The good news is that technology is helping to solve many of these challenges, and forward-thinking institutions that are adopting valuable recruitment platforms are becoming more precise in their recruiting and unlocking greater potential in their student pipeline.