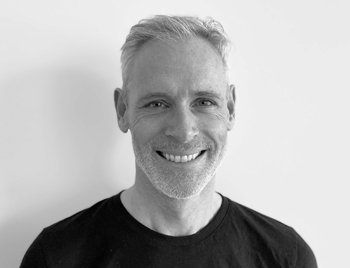 Matt Arthur
– Head of User Experience
Matt is a CX/UX leader with 25 years of experience delivering online products and services using Agile and Lean methodologies. Founder of Surface Digital, a user-centred design agency, overseeing all touchpoints across sales & marketing, branding, business development, and strategic planning.
International education can present a path to a better life – but students can have a really hard time finding the course that's right for them.
The international student recruitment model can be a complicated process – one which Adventus.io marketplace seeks to simplify. We connect recruiters, students, and education providers, ultimately opening up more opportunities for students than ever before.
In my role as Head of User Experience at Adventus.io, I help make sure we're delivering a seamless – and accessible – digital experience that addresses some of the traditional frustrations of the industry.
Ultimately, we're breaking down barriers to access – and UX design has a key role to play in this process.
Here's how the Adventus.io UX team has got to where we are, where we're headed, and my two cents on the approach.
Always come back to simplicity and accessibility
It's a paradox for all UX designers: when done well, your work should be almost invisible to the user. Digital platforms, especially, should be effortless to use – and fit seamlessly into someone's day.
Making the complex simple is a key goal for all Adventus.io teams, and this carries through to the UX of our products. Our latest UI refresh deliberately strips back some of the detail we initially had on the platform, to deliver simplified navigation and a more elegant experience overall.
When done well, your work should be almost invisible to the user.
Because we're designing for a global audience, transparency and access are always crucial concepts for us to consider as we design and iterate.
We're adamant that everything we do adheres to accessibility guidelines. All the design elements, the way we treat colour, the way we treat typography, it all has to meet Web Content Accessibility Guidelines (WCAG) level two tests.
Adventus.io exists to increase transparency – so it's critical this value is baked into the user experience design of our products.
Build rock-solid foundations
We like to do things pretty quickly at Adventus.io. A big focus for us over the last year has been building solid UX foundations, so our team can move forward at a lightning pace and still be confident we're delivering quality.
Our new design system Lumos underpins our solid UX foundations to allow our team to move quickly and confidently.
Underpinning this foundation is our new design system, Lumos (named for the Latin word for light, as it will illuminate our path forward). With all our UI assets in one place, we can take a thought-out and consistent approach when designing – and ensure our UX DNA remains intact as we rapidly develop new features.
Being data informed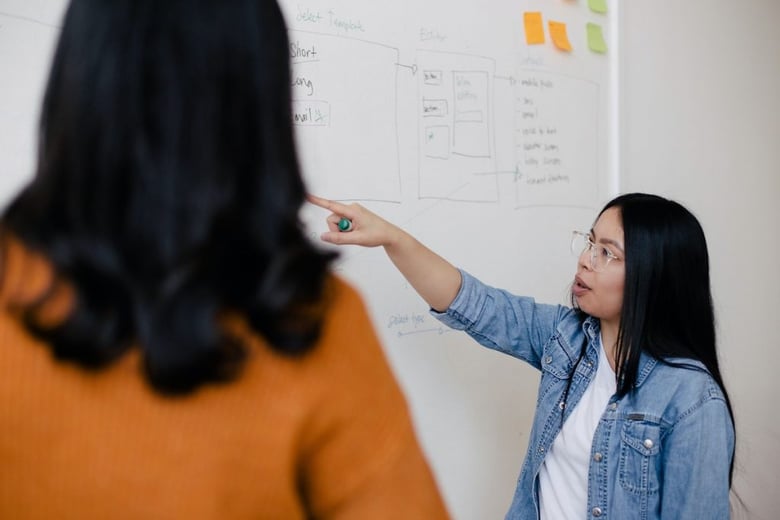 We're a lean UX team at Adventus.io so we draw inspiration, energy, insight, and experience from wherever we can get it – both externally with our customers and internally across the organisation.
Qualitative and quantitative feedback from our external customers is invaluable, but it's worth remembering that internal knowledge can also be a golden resource.
Having knowledge and feedback to draw on from externally and internally have been incredibly useful when designing our user experience.
Even though the marketplace is pretty young, we've been able to draw from the internal knowledge of our teams to develop our products, which has been hugely advantageous.
For example, our recruitment team in Sri Lanka knows the ins and outs of the market, have strong opinions on what works and what doesn't and deep empathy for our users.
Having this kind of knowledge and feedback on tap has been incredibly useful when designing our user experience – especially through COVID-19, when it's been extremely difficult to conduct face-to-face user research.
What's next?
I'm excited to say we've got some big things in the pipeline. We just launched our latest UI refresh, and we'll soon be kicking off a detailed user research project that will deliver insights to use to reimagine the way international students apply to study abroad.
As COVID restrictions ease, we'll be scaling up our discovery interviews on the ground. It's vital that we speak to people in their own language, to make sure they're relaxed and comfortable, and able to express themselves freely. We want to make the user research experience as personal and accessible as possible.
With Lumos and our UX foundations in place, we'll be running at warp speed to deliver a user experience that meets the ultimate goal: transforming the way the world accesses international education.
---
We're hiring! There are roles right across the company in our locations around the world. Find an opportunity on our job board.