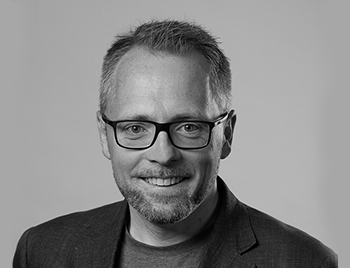 Chris Grannell
– Chief Product Officer
Chris Grannell leads product function at Adventus.io. He was responsible for building SaaS and data products across various companies including Carsales.com Ltd, Product Lighthouse, and TIC Reverse Logistics. Chris has previously consulted on process and customer improvements, and do advisory work to early-stage startups.
When the great Harvard Business School professor Clayton Christensen sadly passed away last January, his obituaries remembered him for one key thing: introducing 'disruptive innovation' into the lexicon.
His term has certainly taken root in both tech and mainstream conversations about innovation since he coined it back in 1995. But Christensen developed another, complementary theory, which is incredibly useful to remember when driving product innovation: the jobs-to-be-done theory.
This theory poses a key question: What is the job or task that a customer needs your product to do?
This, Christensen says, should be the guiding principle around which you design your product – instead of getting lost wading through rivers of customer data just for the sake of it.
It's a concept I draw on in my role as Chief Product Officer (CPO) at Adventus.io, a SaaS-based B2B2C marketplace connecting international students to over 60,000 higher education courses around the world.
But how can product innovators ensure they're genuinely offering value to people—and helping them to get those jobs done?
What is the job or task that a customer needs your product to do? This should be the guiding principle around which you design your product.
Stay clear on the vision
Throughout my career, I've had a ringside seat to the process of digitisation at several companies. Before coming on board as CPO, I was impressed by Adventus.io's mission to digitise a largely analogue industry—no small feat—and I wanted to be part of this.
Since the early days, we've been clear on our vision: harness digital technology to reshape the way the world accesses international education.
The traditional recruitment model wasn't serving any of the parties involved in the best ways. Universities had little to no certainty on enrolling the right students. Recruitment agents only had partnerships with a handful of universities. As a result, students were ending up in courses that were wrong for them.
The Adventus.io marketplace enables recruiters to match the right students to the right courses at the right institutions. That's the big-picture mission the product team is always designing towards.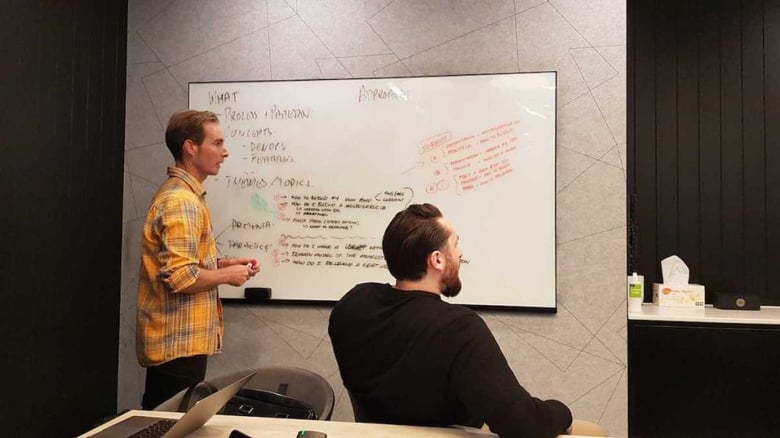 Remember real people are at the heart of what we do
When you're clear on the vision, you can start to ask deeper questions. We want to offer value to everyone in the Adventus.io marketplace—students, recruiters, and institutions. This means considering Christensen's crucial query for all these groups: What are the jobs they need to get done?
Ultimately, recruiters want to provide a great service to students, so they stay in business. Whereas students want to find the best course for them—and be confident they're making the right decision.
In our product research, we found that recruiters were spending a lot of time on menial tasks. At the same time, we discovered students wanted more transparency and involvement in the application process.
So, we built the Student Portal, which enables students to manage their own profile and upload their own documents. This lets recruiters focus on what they do best: supporting and counselling students—and students feel more in control of the process.
Another product, the Single Application Form, enables students and recruiters to complete one master application that can be used to apply to multiple universities—cutting down on a huge amount of time and stress.
Our other marketplace segment, the higher education institutions, want a deeper understanding of the student pipeline so they can know how to stand out to students. Particularly in a post-COVID world, which will see significant pent-up demand for an international education. So, we're developing tools to boost their profiles and provide access to relevant data through the funnel and subsequent conversation process.
Craft robust people-first ways of working
Christensen's theory really boils down to one thing: innovation is as much about people as it is about ideas. It sounds simple, but this concept can sometimes be forgotten by product designers and innovators. Ironic, really.
One of my pet peeves is when organisations build stuff because it pleases them—not their customers. When we face a trade-off between orthodoxy ("how it's normally done", or "what looks nice to me") and usability ("what will be easier for customers"), there's only one answer.
So when we hire we want everyone to be user-centric in their thinking, approach, and decision-making process. But when hiring we also focus on culture-add not culture-fit, to foster a diversity of ideas.

People are so important to the success of a product team. Delegation, trust, and empowering our people to be self-sufficient are also vital factors that help us deliver the best products we possibly can.
Cultivating a deep understanding of people—both our customers and the team—is absolutely critical to our success. As CPO, it's something I will always strive for.
---
We're hiring! There are roles right across the company in our locations around the world. Find an opportunity on our job board.