Watch in full
A message from our CEO – Ryan Trainor
At the inception of Adventus.io the goal was simple: transform the way the world accesses education. By providing a streamlined way for institutions, recruiters and students around the world to connect: we're doing just that.
While it's been a challenging 12-14 months globally, at Adventus.io we're achieved many milestones. By the end of the year, Adventus.io will have 6000 recruiters and 1500 institution partners in more than 50 regions. And over the next 12 months, we'll be supporting over 100,000 student applications. Our progress is thanks to the hard work and tenacity of our nearly 400-strong team.
As we shift into 2022, we're filled with optimism. With borders opening and students returning to institutions, we once again have the opportunity to positively impact so many lives and we're not done innovating.
Products with a difference – Chris Grannell
In 2021, we looked deeply at the industry with a focus on streamlining and improving the entire international student recruitment experience. For us, it's about more than just digitising the old process, but about doing things differently as we create a true marketplace.
Here are some of our key innovations from 2021: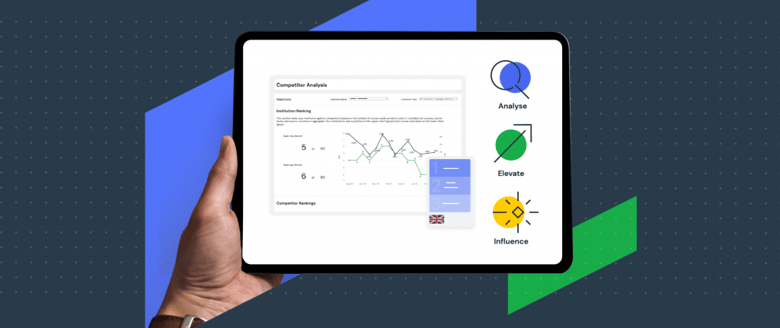 Adventus Drive
Our new suite of intelligent tools is designed with institutions in mind. At Adventus.io, we deeply understand the pain points for institutions. Our goal was to give institutions control over their student pipeline. Drive does just that.
Through detailed live data and analytics, marketing opportunities, premium showcases, search advantage, and the ability to directly target students pre- and post-application, we're granting greater influence and power than ever before.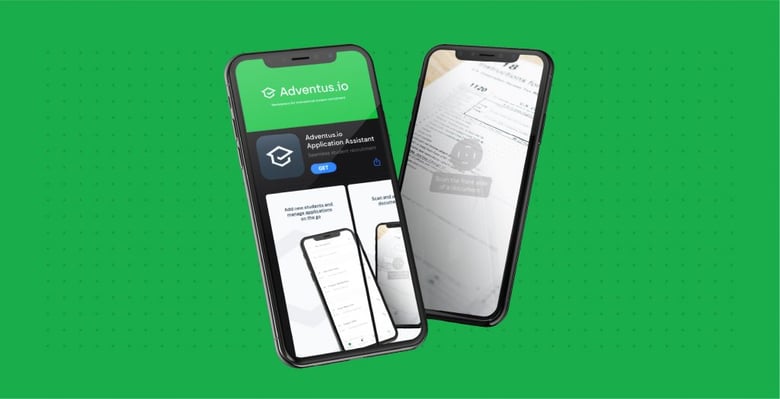 The Adventus.io app
The Adventus.io app is powerful and personal – designed with efficiency in mind.
On the counsellor side, the app allows recruiters to scan documents, quickly view application status, message the Adventus.io applications team and connect to students with the touch of a button. For students, the app is powerful too. They're able to quickly view application status, scan documents and easily connect with their counsellor.
Importantly, in 2021 Adventus.io became the first to release a recruiter and student app with document recognition – all to speed up the application process.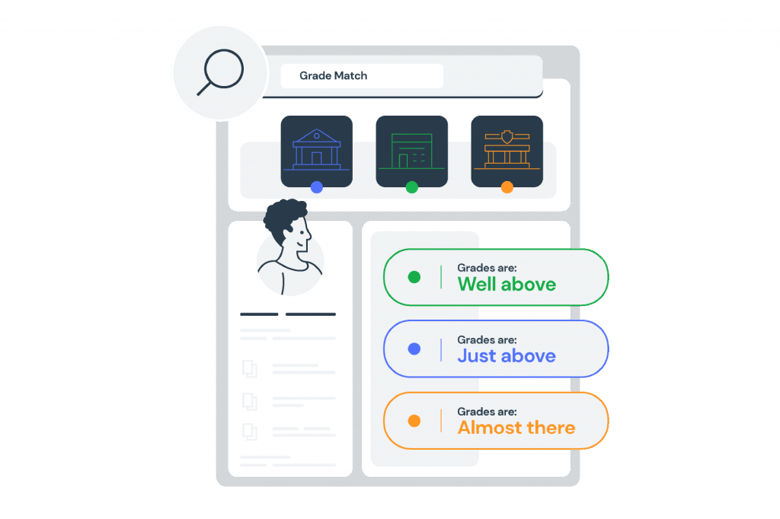 Grade Match
By examining the entry requirements of all institutions on our platform, then mapping them to 32 grading systems across our source markets, we were able to develop an efficient and accurate match tool.
Our Grade Match feature allows students and counsellors to quickly identify whether their grades are appropriate courses. The tool also shows whether a student's grades are almost there, just above, or well above. This helps narrow down close matches and make searching for courses easy.
Integration with Facebook and Instagram
To help keep counsellors' Facebook and Instagram leads in one easy-to-manage place, we designed and built a direct integration tool.
Our integration product empowers counsellors with a streamlined way to take enquiries from ad leads online and have them auto-populate in their Adventus.io account.
Accommodation Search
Our new Accommodation Search feature is an additional service offering for recruiters that simplifies the search and discovery of student housing options. It also grants recruiters the chance to earn additional commission while giving students a full-service experience.
We're pleased to announce that we've now implemented Accommodation Search at almost every institution globally in our marketplace, thanks to our partnerships with world-leading student accommodation provider Casita.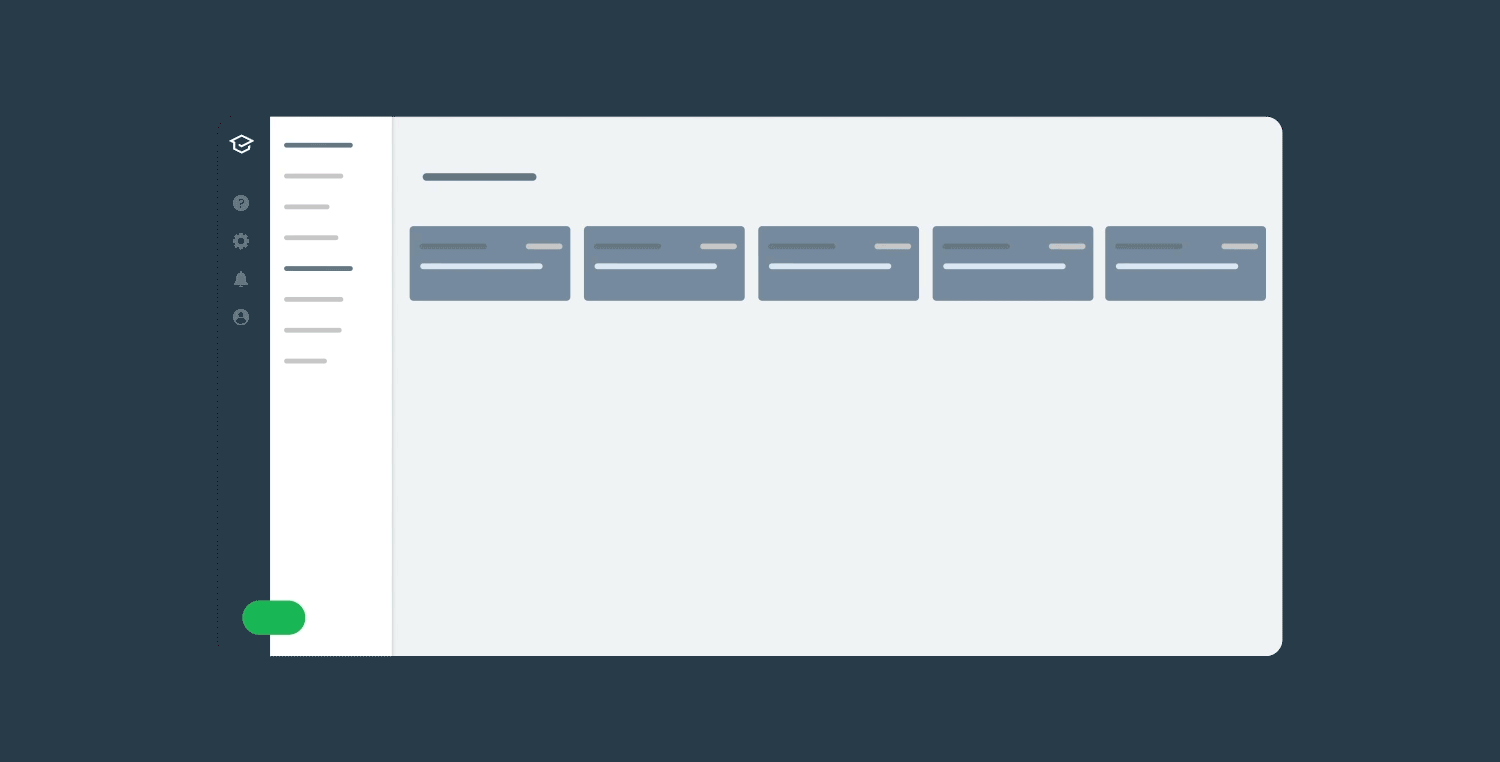 Recruiter interface
In 2021, we also developed a new recruiter interface to dramatically improve the look and feel of our platform. Now recruiters can efficiently navigate through our system to quickly get what they need – making their job that little bit easier.
A sneak peek into 2022
As part of our commitment to continually innovating, we're working on several new features to launch in 2022 which dig deeper into data to give the industry access like never before.
The aim behind all our upcoming products is simple: to create streamlined ways to complete tasks.
Fee handling for applications will make paying institutions through our platform easy. Changes to application workflow will make it even simpler to manage and view application status. We'll be streamlining visa applications for ultimate flexibility. And our Adventus Drive suite will continue to grow with the addition of Adventus Connect, which will give institutions the ability to offer more information to students than they ever could before.
We look forward to sharing more with you next year. And as we move out of the pandemic we're excited to keep innovating while helping everyone in our marketplace thrive.
To learn more about the Adventus.io marketplace, reach out to our Sales team or request a demo.