Gaganjot Kaur
– MANAGER FOR VISA SERVICES
Gagan Kaur has over a decade of experience in the education industry, having worked in counseling, admissions, visa, and pre-departure. Gagan is Adventus.io's Manager for Visa Services, as well as Adventus.io's Acting Manager for Australia.
In my 12 years in the international education industry, as a counselor and now Manager for Visa Services at Adventus.io, I have assessed countless student applications from both sides.
I know that, as a recruiter, you need to tick a lot of boxes when helping a student find a course and country that's right for them. From the admissions side, I've seen plenty of common mistakes when trying to satisfy the requirements of admissions officers at institutions.
The application is crucial to get right: a strong one can help a student secure a place at their dream institution – but a weak one can result in a student not getting an offer, and even hurt your reputation as a recruiter.
So, from someone who has worked on both sides, here's how you can give your students the best possible shot at application success.
What is a student application?
In order to apply for a program, students fill out a student application form, stating their details, it can help them stand out from the crowd and can be the deciding factor for both a study place and a student visa, as it is a document that institutions use to gather information.
How long does it take to prepare a college application?
The fundamental information on an application may typically be finished in less than an hour if all of your documents are gathered. Depending on the length and number of changes, writing the essay and personal statement can take a few days to a few weeks.
Help Your Student Prepare for the College Application Early
Speak with anticipation and positivity about college
Assist students in highlighting their accomplishments
Select the institutions you want to apply to

Earning college credit in high school
How do you prepare for a college application?
Prepare your documents
Firstly, make sure you know what documents you need.
Application Checklist
Application form
Academics (Starting from Year 10 onwards)
English Test Score (e.g., IELTS, PTE, TOEFL)
Statement of Purpose
Work Employment Documents (if applicable)
Passport
Gap Documents (if applicable)
Portfolio (if required for the course)
Copy of the Syllabus (if applying for credit)
Letter of Recommendation (for USA and UK)
Previous Visa Grants letters and rejection letters (if applicable)

Understand how study gaps affect an application
Gaps in a student's study history can be a red flag for some institutions and countries.
Especially for a gap of more than a year, it's important for students to explain how they used that time.
Sometimes there's a genuine reason for an extended gap, such as an illness or preparation for an entrance test to engineering or medical colleges. But gaps due to backlogs look bad.
When counselling students, make sure you get honest information from them, so you understand their scenario and can provide documentation that helps their case – such as a strong Statement of Purpose, which we'll discuss in detail below.
Select a course that matches your student's academic performance
Students with excellent academic records and high grades are more likely to get accepted into their choice of institution – and be granted a visa.
But if you're counseling a student with fairly low grades, how can you help them?
Some destinations are stricter on academic records than others. For example, institutions in highly competitive destinations like Canada and the US tend to have a higher standard when evaluating GPAs.
But many institutions will also look at a student's overall profile, which includes extracurricular activities, projects, and letters of recommendation. So, there is a chance that students can make up for academic shortcomings.
Some countries, such as Australia and New Zealand, offer specific pathway programs for students with lower GPAs. These can be useful if a student's GPA is lacking for a direct bachelor's degree or Master's program. For example, Australia offers Diploma Leading to Degree programs, Graduate Diploma leading to Master's programs, and Postgraduate Qualifying Programs leading to Masters.
Pay close attention to English requirements
English proficiency requirements differ between courses and institutions. Alongside the gold standard IELTS, some countries accept others, such as PTE Academic and TOEFL.
Depending on the scenario, it may be worth counseling a student to retake the test if they didn't do very well the first time.
For example, if you have a student with a good academic record of 80% GPA but a low IELTS score, instead of suggesting they apply for a pathway program, you could advise them to retake the test and aim to get the score they need for a bachelor's degree.
But, multiple test retakes (over three or four) can weaken an application, so it's important to weigh up the exact circumstances of each case.
Build a strong personal statement
Perhaps the most crucial element of all, the Statement of Purpose (SoP) gives a student the chance to state their case to the institution and the visa officer at the high commission.
Recruiters should always counsel students to write the SoP in their own words. Unfortunately, there are instances of students copy-pasting text from the internet or reusing a friend's statement.
This is a big no-no. Institutions use software such as Turnitin to detect plagiarism so copied SoPs will be discovered and will hurt the applicant's chance of success – and even your reputation as a recruiter.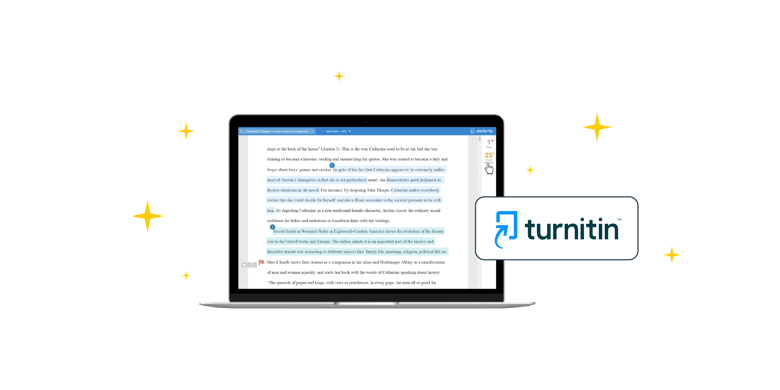 Institutions may have specific requirements but, as a rule, some useful details to include in the SoP are:
Introduction and personal details
Explanation of academic details
Employment details
Sponsorship or financial details
Immigration history (including any visa rejections)
A thoughtful description of why the student wants to go to that country and institution – and how the course will help them achieve their goals.
When writing the statement, it's a good idea for students to stay focused on the education aspect.
For example, it's not useful to write: 'I want to go to Australia for the beautiful beaches.'
Instead, consider focusing on the quality of education: 'The course includes an industry placement which is not available in my home country and will help me better understand my industry and advance my career.'
Students should also mention family details, including who is sponsoring them, and include financial and income details as this can provide a clear picture to the admissions officer.
Admissions and visa officers – particularly in countries like Australia – use the SoP to ensure the student is genuinely interested in studying and not just trying to secure a visa, so it's also important for them to mention their post-study plans.