Ricky Ponting joins Adventus.io's mission to set students on the right course
We're thrilled to announce a key partnership with legendary Australian cricketer, coach and commentator, Ricky Ponting AO. With more than 220 victories in 324 matches, Ricky is a living legend who is deeply entwined in the sporting history across the South Asia region.
Ricky's first project with Adventus.io will showcase Australia as a world-class destination of choice for students coming to study from the South Asia region. The 'Land Down Under is not only known for its globally ranked institutions, but as a safe, welcoming, and multicultural country with jaw-dropping scenery, vibrant cities and towns, and excellent quality of life. That's what makes it a popular study-abroad destination for students from around the world.
The race for global student mobility
As popular study destination countries begin to rebound from the impacts of the COVID-19 pandemic, Australia is set to follow suit. Since September 2021, we've seen three times the amount of growth in the number of student applications received for Australian institutions via the Adventus.io marketplace.
Although, this growth is not as strong as it should be given pre-COVID trends. Other study markets were faster to rebound, implementing tactics to welcome students back such as opening borders sooner, extending study work rights earlier, and opening additional intakes.
The Australian Government's recent boost to the post-study work rights for international students and the $36.1 million investment into visa processing was a strong move forward. Alongside policy changes, Adventus.io see its role in supporting this investment in rebuilding 'Brand Australia' in key source markets to ensure local institutions can bounce back sooner.
The South Asia-Australia travel corridor is a critical one that fuels Australia's student pipeline. Given Ricky Ponting's long and continued history in this region, now is the perfect time for him to join Adventus.io.
"Ricky understands the impact that education can have on the world, and on the lives of students. This fits with our vision that studying abroad is more than just education, it's the start of a new journey." Ryan Trainor, Co-founder of Adventus.io, offers.
Education agents are the coaches of international student recruitment
Ricky himself acknowledges how his role as a cricket coach is similar in flavour to what education agents give their students. It's about unlocking potential using the right information and resources.
"The parallels between what Ricky does and what recruitment agents do is pretty remarkable," Ryan reflects. "Students are making the biggest decisions of their lives, and behind every successful placement, is a hero who coached that student to succeed."
"As the platform that powers a pathway for student mobility into Australia, we want to ensure our education agents have complete transparency. Ultimately, both Ricky and Adventus want to ensure students are put on the right path for them".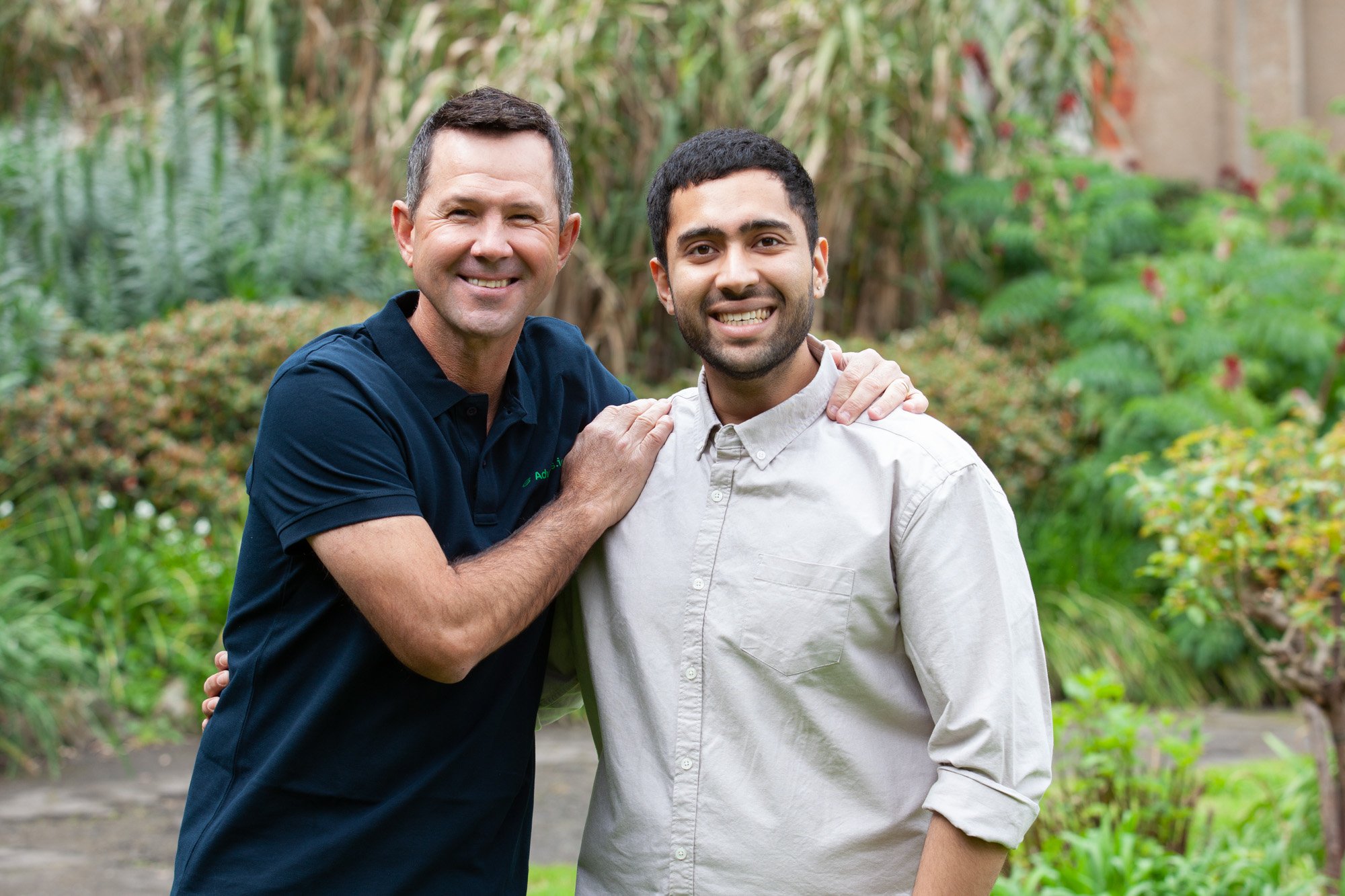 Changing the face of international student recruitment
This partnership marks a milestone in what has been a momentous year of growth for Adventus.io.
"We have seen application volume grow by 290% in the last 12 months. Furthermore, we supported 80,000 students to date. Back in 2021 we facilitated 1M searches on the platform and in 2022, we've already surpassed the 2M mark. We can't wait to see what 2023 has in store".
Our first goal in this multi-year partnership between Adventus.io and Ricky Ponting is to support building back 'Brand Australia' and strengthen Australia's reputation as a destination of choice for international students from South Asia. It's the first step in helping Australian institutions become a destination of choice for students from all around the world.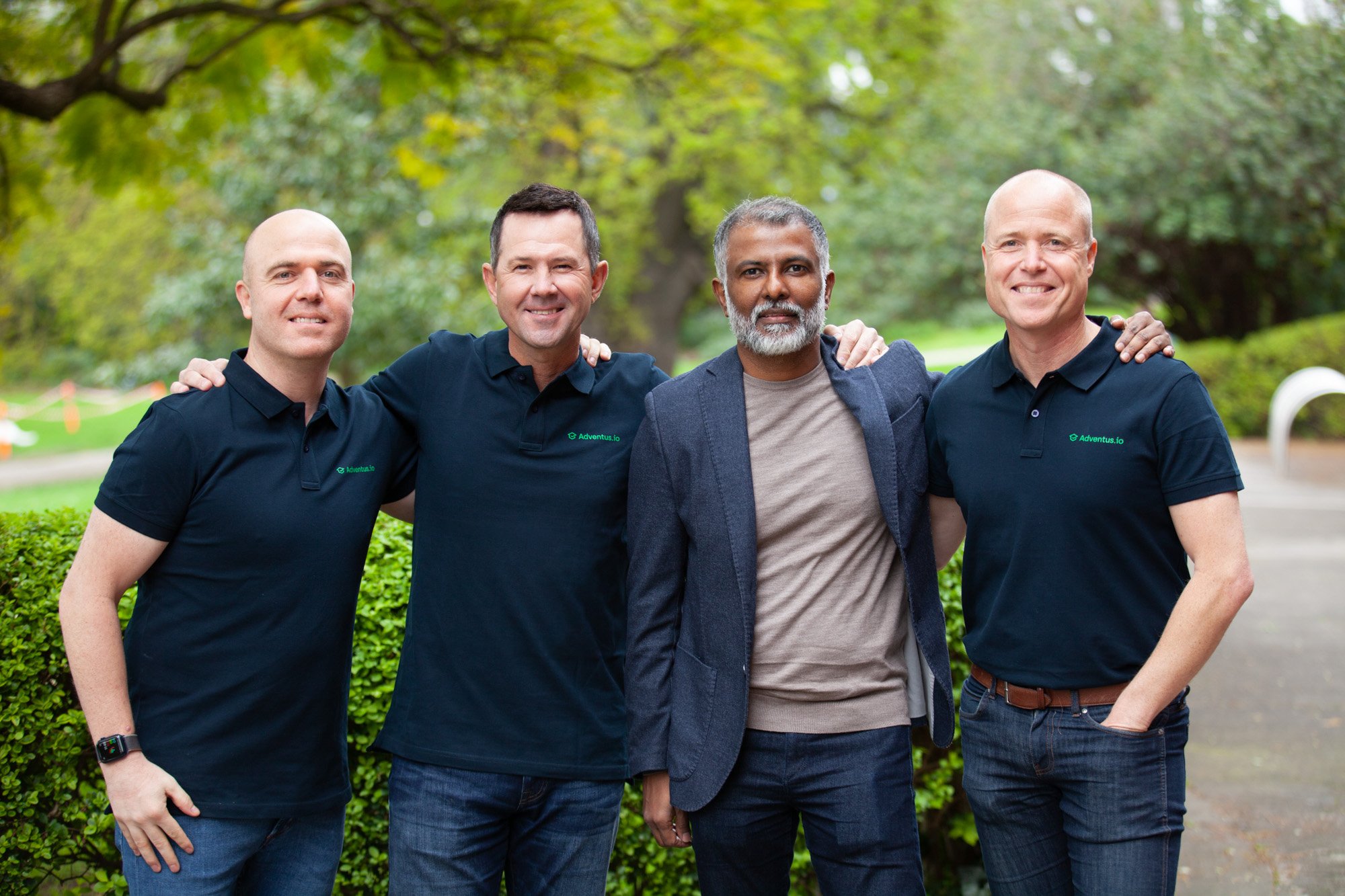 L-R: Lincoln Trainor, Ricky Ponting, Victor Rajeen, Ryan Trainor