To continue our exciting trajectory towards our goal of getting 75,000 students into their chosen higher education course annually by 2025, we're heading to the Middle East.
To learn more about this part of the world, we sat down with Samara Abudaqqa, Regional Manager for Saudi Arabia, to learn more about international student recruitment in this beautifully diverse country.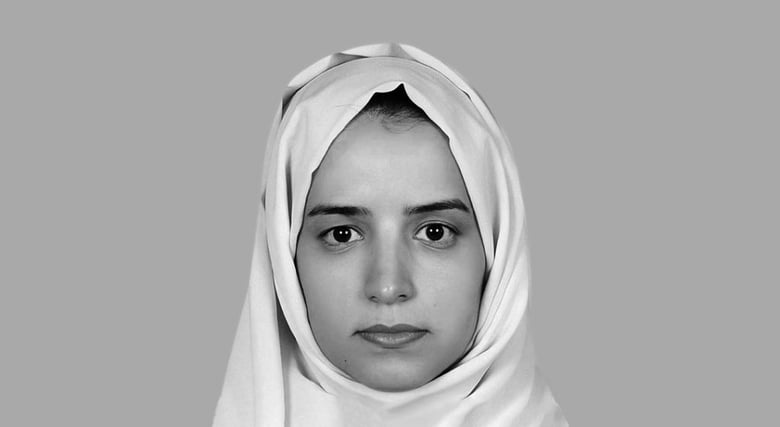 Culture and education
Nestled between the Red Sea and the Arabian Gulf, bordered by a number of Middle Eastern countries, is where you'll find Saudi Arabia. Home to around 35 million people – a combination of local Saudis and expats – it's a diverse and rich culture formed from Arabic and Islamic traditions.
Education is a big deal, too. With around 50 public and private universities for students to choose from, the higher education system has been expanding since the mid-1970s (and continues to do so today).
"At the moment, there's more students than there are university places," Samara explains. "Which is why many students choose to study abroad – there are more options in countries like the USA and UK, as well as all the life experience they'll gain along the way."
Samara is no stranger to the study abroad experience either. Born in Palestine, she undertook her bachelor degree on home soil, then completed a Masters in Bahrain. It's something she's very passionate about and is excited to be working with Adventus.io on the ground in Saudi Arabia to support local recruitment agents and students.
Supporting Vision 2030
One of the key Government initiatives that Adventus.io looks forward to supporting is Vision 2030. This roadmap is driven by His Royal Highness the Crown Prince, and is divided into a number of strategic objectives, all aiming to boost the country's international reputation and standards.
"As part of Vision 2030," Samara offers, "the Government will be offering a new range of scholarships targeted towards Saudi students in fields like healthcare, entertainment and social sciences."
"Many international universities will be set to open campuses onshore, but there's still a strong desire from students to have the full experience of studying abroad."
"Students who'd like to study abroad can access specific scholarships for programs at top ranking universities around the world. Which is different to how the scholarship process used to be."
Scholarships for studying abroad
Until 2020, the Government ran a massive scholarship incentive called the King Abdullah Scholarship Program (KASP). This gave a big boost to international student numbers with a growth of over 21% in Saudi students attending US universities from 2012-14.
"Any student used to be able to get a scholarship, but it's harder now," Samara reflects. "Especially since the COVID-19 pandemic, we've seen much lower student numbers. But we know this will likely change soon as restrictions ease and borders become more open."
Expat students
A unique feature of Saudi Arabia's population makeup is the presence of expatriate students.
"It's difficult for expat students to get access to places and funding, "Samara explains. "In our system, students can't directly choose the program they'd most like to study – they create a list of preferences and the government decides based on course capacity, rather than the student's choice."
This is where aligning to Vision 2030 can allow Adventus.io to offer the right kind of support to the students and recruitment agents who need it the most.
The Adventus.io marketplace is set to be a game changer
One of the biggest gaps in international student recruitment in Saudi Arabia is that there isn't a big number of agents on the ground. Many recruitment agents target students from outside the country, so there's a real need for support on the ground. That's where we can make a big difference in the lives of students and recruitment agents.
The Adventus.io marketplace makes it easier for agents to recommend better course options as they can filter courses by student nationalities and country of residence. And as our marketplace continues to grow, we'll be able to provide more information and training on what options are available to both Saudi and ex-pat students alike.
Our approach isn't about recruiting students from the outside in, but rather, partnering with the agents onshore to offer expertise and access to a broader range of courses, all around the world.
The future is bright in the Middle East
If you're a university or recruitment agent in Saudi Arabia looking to connect the right students to the right programs, request a demo of the Adventus.io marketplace. We've had success in other parts of Southeast Asia and can't wait to see what we can do in the Middle East.