University Canada West is located in downtown Vancouver, BC, with a student population of around 4,000+ from 90 countries.
With mostly international students, UCW places student communication at the heart of what they do (and also their biggest challenge).
Adventus.io has significantly increased their reach into markets they wouldn't normally have access to like Sri Lanka and Nepal.
Canada is quickly becoming the destination of choice for many international students, and it's easy to see why. It's safe, they've got a lot of visa pathway options and there's a range of great institutions to choose from.
One of our university partners, University Canada West, has a lot to offer students. So much so that we had to get the lowdown from Natchayaa Weerawat, UCW's Regional Director for South Asia, International Department.
A university on the rise
Located in downtown Vancouver in British Columbia, University Canada West is a private institution founded in 2014. They have around 4,000+ students from more than 90 countries studying at their two urban campuses and they're ranked as one of the top 10 best online universities in Canada.
"The focus of our university is business, innovation and technology," Natchayaa explains. "We offer undergraduate and postgraduate programs for domestic and international students, mostly directed towards business programs."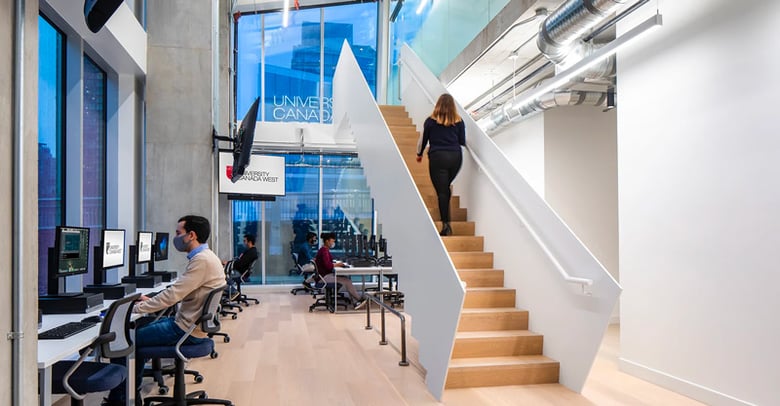 Communicating with students is key
As a university that's predominantly made up of international students – mostly from South East Asia and Latin America – UCW has a huge focus on international student recruitment. But it's a focus that's not without its hurdles.
"In my experience, one of our greatest challenges is communicating to students – it's very important to get it right," Natchayaa reflects. "For students, it's a financial investment in their future, especially if they're studying abroad. So if students don't get the proper communications, they don't understand the process properly, especially in recruitment."
"As we all know, there are lots of processes that need to be done and requirements to fulfill. We offer a range of scholarships to international students, so there are a lot of details involved. So that's the thing we are looking to improve with our partners and our students."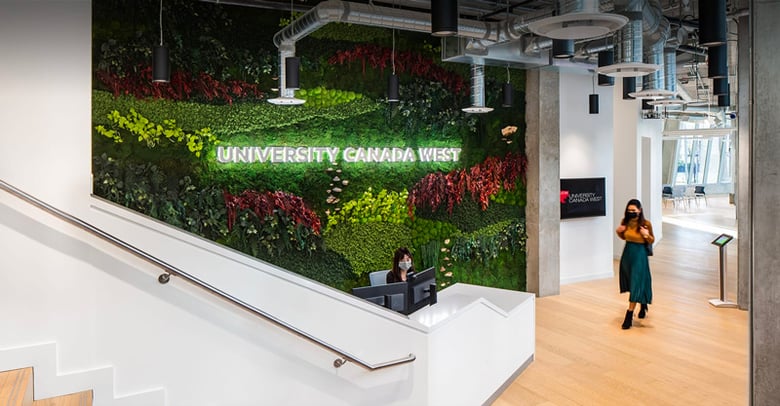 An evolving partnership with big wins
One of the most exciting parts of what we do at Adventus.io is watch our partners thrive. And as our marketplace expands its reach, our partners reap a lot of the benefits. We service the whole international student recruitment ecosystem, so as we grow, it paves the way for our partners to grow, too.
Access to a responsive and well-connected team
"The Adventus.io team is always responsive," explains Natchayaa. "I've known Chris Price [Adventus.io VP Global Partnerships] for maybe three years now, so when we signed on it was to help us grow our network in certain countries, starting with Sri Lanka," Natchayaa offers.
Adventus.io has offices all around the world working with 6,000+ recruitment agents. What Natchayya is highlighting here is that when you work with us, not only do you get access to our global marketplace, but you get a single point of contact to help you get the most out of our online marketplace. Our team are all ex-institution staff, so they intimately know the joys and sorrows of international student recruitment.
A marketplace that's going from strength to strength
"Despite the COVID-19 situation, I've seen lots of applications come through the Adventus.io marketplace, especially in 2021," she reflects. "The platform technology is helping the university in terms of getting more diversity faster, rather than just using the traditional way of recruiting."
As Adventus.io expands, diversity increases
"But I think the most important thing that I've seen significantly is diversity," Natchayaa touts. "We've seen more enrollments and responses from Nepal, from even Asia. So that's something I hope to develop more with Adventus.io in those offices."
We're driven by an ambitious goal to get 75,000 students placed annually in their ideal course by 2025, so as our marketplace continues to grow, the reach we can give our partners becomes exponential. Yet at the heart of this goal are the students themselves, which is something UCW and Adventus.io have in common.
"I wish I studied abroad!" Natchayaa exclaims. "It's something I always tell my students to do if they get the chance. It brings so much opportunity and life experience that you'll remember for the rest of your life."