Universities struggle with diversity in student populations – Adventus.io can give institutions access to new markets they might never have considered.
Humber College increased the number of Sri Lankan enrolments by 10x and applications from Thai students by 600%
The pandemic has shifted focus away from popular countries, like Australia, towards Canada, due to international border closures.
With many international borders still closed, universities face continued challenges finding and enrolling international students.
We had the opportunity to sit down with Callum Sawatzky who leads International Recruitment at Humber College to get his insights about how a partnership with Adventus.io has made all the difference.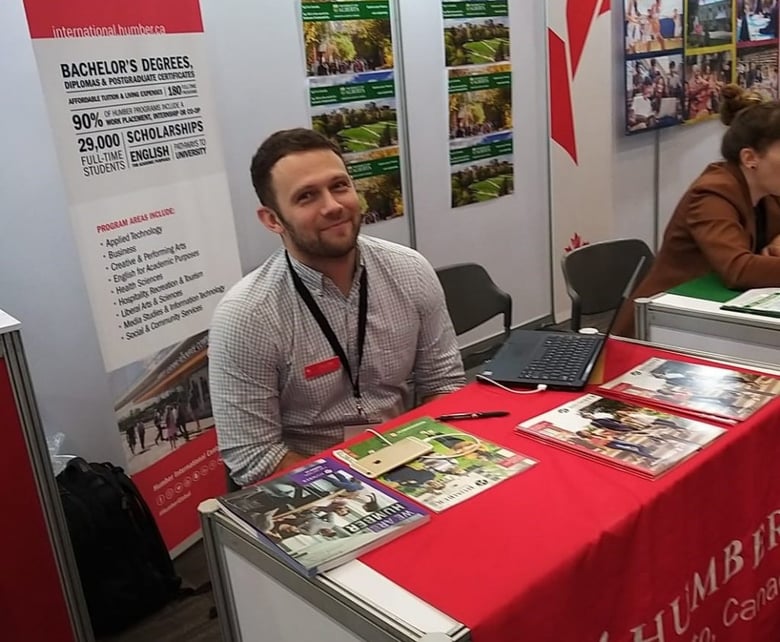 Canada's largest public college
Humber College has been around for about 50 years and is the largest college in Canada. There are three campuses – two on the west side of Toronto and one downtown – hosting a student population of 82% domestic and 18% international, which is the highest number of Canadian students of any college in the country.
"Humber is so big that we offer a little bit of everything," Callum explains. "I think if you ask people in Toronto what we're most famous for, they'd probably say media programs. But we're also well known for our graduate certificate programs and we're seeing a lot of international students choosing those programs."
Universities thrive on diversity
There are a lot of challenges Humber College faces but interest isn't one of them.
"Humber has been quite visible internationally for a long time," Callum explains. "The vast majority of Humber's programs fill up, and most of them fill up quite early before programs start."
"But something we are working on at Humber is diversity. We're trying to get to countries where perhaps we didn't recruit before and trying to bring in students from countries where there isn't such a huge population going to Canada – and that's how we started working with Adventus.io."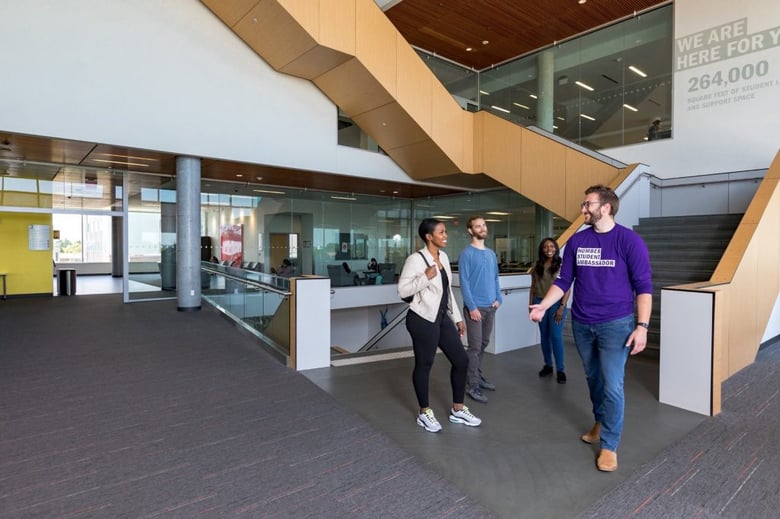 The benefits of partnering with Adventus.io
The Adventus.io marketplace gives agents access to more courses and institutions than ever before, all over the world. But for institutions like Humber College, the benefit is threefold.
Access to new markets such as Sri Lanka, Malaysia, and Thailand
During the pandemic, Callum and his colleagues weren't able to travel to expand into new countries. That's where Adventus.io helps – we have more than 4000+ agents globally who can act as a representative of Humber College
"We only had about six Sri Lankan students when I started working with Adventus.io," Callum offers, "and we've got more than 10x than that right now."
Stand out to quality applicants
Another shift that's a direct result of international border closures has to do with the competition between Australia and Canada for students.
"The situation in Australia, unfortunately, has really benefited Canada," Callum explains. "Countries that didn't traditionally show a lot of interest in Canada before are now applying – Malaysia being one, Thailand another. Thai student applications are up 600%!"
The Adventus.io marketplace offers agents and their students transparency and speed across the entire application process, making it faster and easier for students to get the course of their dreams. By having a presence on our marketplace, Humber College has access to more agents in different places, thus allowing them to compete in markets that were once less accessible.
Trusted recruitment agents
Adventus.io invests in its agent network with training passes on 100% commission for successfully placed students. By building relationships with agents around the world, Adventus.io can connect universities to the right students faster than if they were on the ground themselves.
"Our work with Adventus.io really put Humber on the map in Colombo, Sri Lanka," Callum offers. "So that was the biggest benefit in how things started and we found Adventus.io to be a very trustworthy partner."
"Most agents are trying to do well by students, but there are a few bad apples out there. Our relationship with Adventus.io has been quite positive, so we are quite excited to see Adventus.io growing in other markets we can enter, too!"
---
Interested in partnering with us?
Get in touch with our team today to request a demo. Humber College is just one of the amazing partners we're proud to support and our marketplace is ready to welcome your university.