How Adventus.io helps De Montfort University achieve success:
20 converted students for September intake from Adventus.io alone
Cut overall application processing time by 10%
Relies on Adventus.io's student CRM to manage their student acquisition pipeline
Located right in the middle of Leicester, England, De Montfort University (DMU) is a cosmopolitan and progressive institution, which attracts students from all over the world.
A post-1992 university, DMU is renowned for its arts and design courses, but also has faculties in business and law, health and life sciences, as well as computing, engineering and media.
Each year, it welcomes 6,000-7,000 UK students and 2,600 international students, from a diverse range of countries.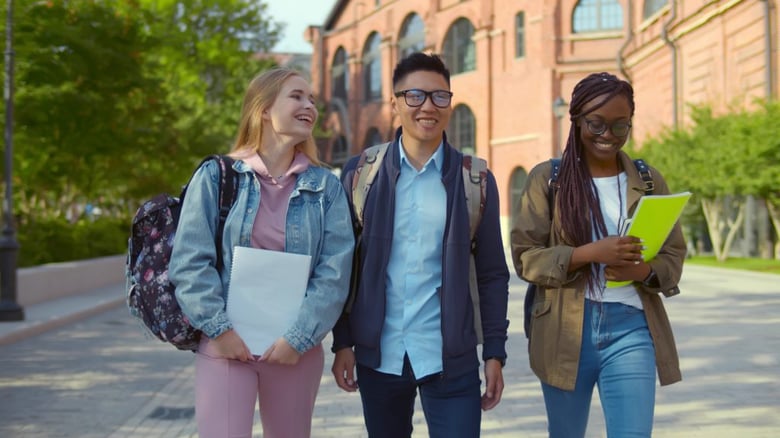 "We really are spread across all four corners of the globe," says Lisa Williams, Deputy Director, Commercial in DMU's International Office.
"It's a big cohort that we recruit each September and January, and our students come from all different walks of life, from all over the world," Lisa says.
"As with most UK universities, Chinese students are our biggest international cohort. Then it's pretty evenly split between South Asian and African students," she says.
A unique connection also attracts many students from Thailand.
"The Leicester City Football Club is sponsored and owned by Thai company King Power. So that puts us in quite a good stead in Thailand – we've got a good brand reputation and recognition there."
A big selling point for the university is its DMU Global program, which (in a normal year) offers 500 international study trips and is popular with both domestic and international students.
Quantifiable results
Despite having a strong foothold in multiple markets, Lisa says DMU is always looking to expand its reach.
A few years ago, the institution signed up to Adventus.io. The university has been receiving applications from qualified students through the marketplace ever since.
This September alone, they'll be welcoming 20 students who applied via Adventus.io.
Lisa says this is a great result considering the challenges Covid-19 has posed for international recruitment.
We've really struggled with conversion this year because of the mixed messages that are coming out of the UK government on what students can and can't do
"So, to be able to convert 20 students for a September intake is brilliant."
Rigorous vetting system, meaning only qualified applications get lodged
Working with a large network of recruitment agents across different markets can pose challenges.
"Understandably, agents work with lots of universities – and not just UK universities, they'll work with Australia, the Americas, and so on. For them, that's quite a lot of entry requirements to remember," Lisa explains.
As a result, DMU often receives applications from students who aren't qualified for a course or aren't going to follow through on enrolment.
"That really clogs up our pipeline of applications because we've still got to sift through them."
Lisa says a big advantage of working with Adventus.io is the in-house quality assurance teams who triple-check all applications to make sure they are legitimate and complete (as well as assess students' chances of getting a visa). The rigorous process includes reference checks, financial checks and visa checks.

"They do the sifting before it hits us," says Lisa. "They weed out and wade through which application will and won't make the cut before it even reaches us."
Easing the pressure in busy periods
As with many UK institutions, DMU is currently seeing a spike in applications as international travel becomes a reality again.
"As of yesterday, we had 10,000, international applications – it's mega," Lisa said.
She says the university has quite manual application processes, so outsourcing some of this load to Adventus.io is a big help.
We need all the help that we can get quite quickly, and having Adventus.io there really helps a time-consuming exercise.
"For us, because our CRM is under construction, it's taking us a while to review applications and make offers. So, removing even just 1,000 of those saves us a considerable amount of business days, per year," Lisa says.
"We needed all the help that we could get quite quickly. And having Adventus there really helps a time-consuming exercise."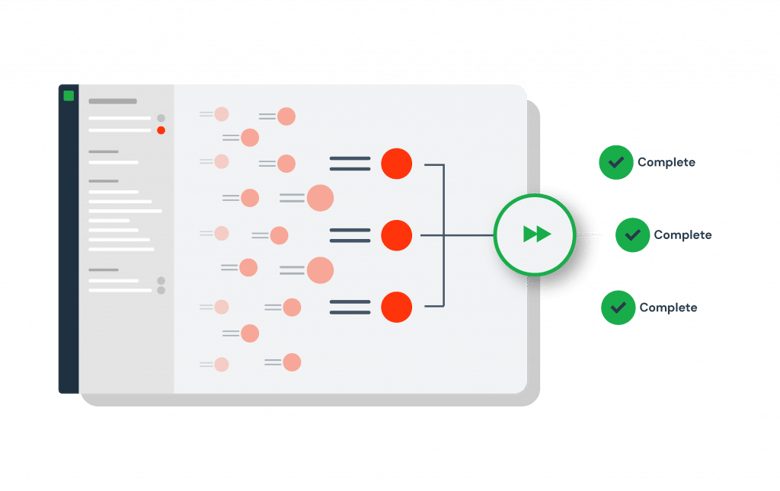 Fighting application fraud
One of the reasons DMU signed up with Adventus.io was because they needed increased "due diligence".
​​"We had quite a high level of visa refusals a couple of years ago, prior to establishing a quality pre-visa assessment process, and that really left us in quite a vulnerable position," she says.
"We then started to work with Adventus.io, and they were able to lift those pressures from us and put in place that due diligence — that agent and student screening."
Keeping a human approach
For students, international study may be one of the biggest investments of their lives – financially and emotionally. Lisa says it's important to DMU to acknowledge that.
"I have to say, I think we do a really good job. The sales team that I've got around me are brilliant at putting a little bit of a human, personable approach into it. We don't want to do hard sales; we understand that this is a product that's intangible. It's people's lives."
She says she sees parallels with the teams she works with at Adventus.io.
"The customer service element that their teams offer, which has come part and parcel of the contract, has been incredibly useful for us … We like working with them as people. It can be quite social; we can have a laugh with them.

Both the DMU sales team and the Adventus.io teams put a little bit of a human, personable approach to everything. This is a product that's intangible—it's people's lives.
"It's always a joy, actually, to speak to Chris [Price, VP Global Partnerships at Adventus.io] and his local teams. They're incredibly helpful, incredibly knowledgeable, and insightful. If there's a gap in something that we don't know locally, the team is always there to answer. They know their markets inside and out."
"You do get a lot of edtech companies where it's just very transactional – With Adventus.io, it's not like that. There's a human aspect and personality behind it."
---
To learn more about how the Adventus.io marketplace can support your institution, contact us.