It's a known fact that the international student recruitment sector has come to a grinding halt due to border restrictions. Even if online learning has provided some relief, international students not being able to travel overseas means lingering uncertainty for institutions.
Together with existing issues of student diversification, complicated recruitment strategy, and lack of visibility, this—observes Victor Finch, the Director of International Admissions at University of Toledo—creates deep challenges that universities around the world have to try and overcome.
Universities are now looking for smarter and more reliable ways to manage their student acquisition pipeline— and this is where Adventus IO comes in.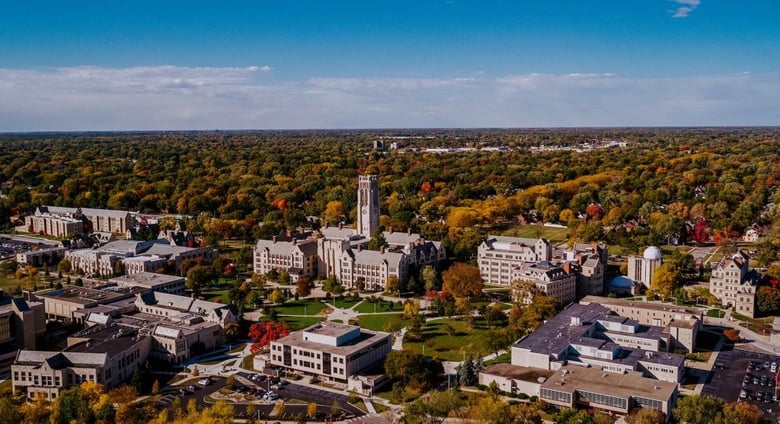 Ineffective tried and tested measures
UToledo is a public university ranked among the Times Higher Education's Top 100 in the country. Its location, near the border of Ohio and Michigan, and only 40 minutes away from Ontario, Canada makes the university strategically placed to appeal to a diverse cohort of students.
Despite that, only a narrow group of nationalities were represented in UToledo's recent international student cohorts.
"When I came to UToledo, we had about 1,000 international undergraduates," Victor said, "but what I didn't realise was, out of this number, 756 of them were from Saudi Arabia."
"The university really wanted to keep growing their international student population. And we were spending hundreds of thousands of dollars per year on the tried and tested measures. But we were getting no applications and no enrolments from potential students—it just wasn't working at all."
Most engagements involved low-impact initiatives like school tours, which aren't necessarily capturing the students' full attention.
While attending recruitment fairs was the preferred method of building organic relationships with students and their parents, Victor conceded that travelling was expensive and didn't return the outcomes he'd hoped for.
Master agents not the solution
Initially, Victor decided to work predominantly with education agents who he believes hold the key to recruitment success.
"Agents have a direct link to parents and high school counsellors. They already have everything set up that ultimately benefits us: multiple offices and their staff are really experienced, so they know the landscape really well."
But sometimes it isn't as simple as asking the agents to find the right students.
An agent may have 70 to 80 partners just in the US, and obviously they need to feed students to all of them equally.
Education agents have their own businesses as well; they don't work for me.
This is why Adventus IO's 100% commission model is so unique. Facilitating this model reduces bias because recruiters no longer limit course options to those that offer them the highest commissions.
Greater visibility on the Adventus.io marketplace
As universities compete for recruiters' attention, this feeds into the next challenge for universities like UToledo: lack of visibility. One of Victor's biggest concerns with border closures is missing out on the face-to-face meetings with local education agents.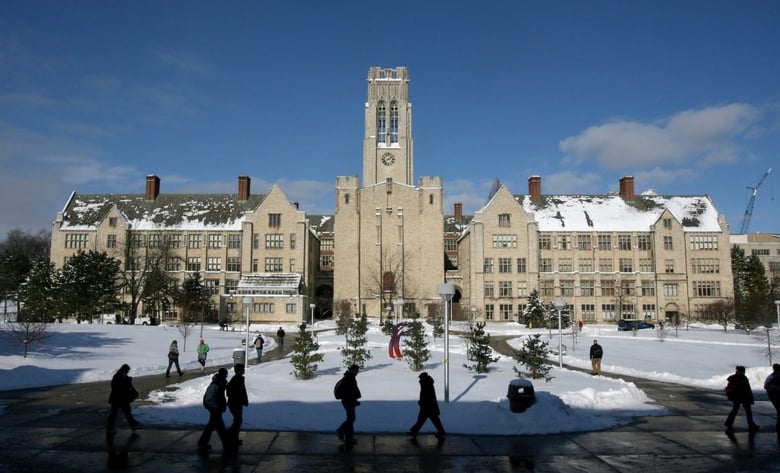 This is why having more vehicles to get in front of recruiters is crucial, so that UToledo is kept top-of-mind when they counsel students.
Although grounded, Victor can still access various marketing opportunities on the Adventus.io marketplace. In one sponsored training webinar alone, he can be seen by over 100 recruiters in key and emerging source markets.
"To have someone help us get in front of the agents is priceless for me. And being able to reach them when I wouldn't otherwise be able to, is what's most beneficial."
Quality, diverse applicants
Quality applicants from diverse source markets are among the top reasons why institutions choose to partner with Adventus.io.
It opens up institutions to the wider market, allowing them access to recruitment agents in source markets they previously couldn't reach. Victor and his team are in touch with agents within moments, tapping into their deep knowledge of the local market and a diverse student cohort.
"The benefit for me is what Adventus.io does for the agents. They're not on the road to recruit a student for us, but rather, it's the people they're partnered with that will do the recruiting. And reaching those people is what's most important to me."
Having more recruitment agents within the same space also means elevating UToledo's profile among a wider range of partners, not just a select few. This is what Victor recognises as the Adventus.io difference in their recruitment success.
Quantifiable results
After having only tried Adventus.io for 2 weeks, Victor is already seeing results for UToledo.
"The number one for me is applications, and that's exactly what I've got—within just two weeks, I'm already getting 17 applications."
"This surpasses a personal goal I set for myself where I was only expecting 5 applications."
The Adventus.io marketplace ultimately empowers UToledo by having influence over more recruitment agents.
"I wanted more access, and I feel like I got that. As we get out of these strange times we're in, there are a lot of marketing initiatives I feel I can do through Adventus.io—initiatives that are going to get to those agents who were previously hard to reach for me."
---
---
To learn more about how the Adventus.io marketplace can support your institution, contact us.