The University of Dundee has seen a demographic shift in its student cohort due to the pandemic and changes to the UK's graduate visa.
Dundee benefited from Adventus.io Drive data, uncovering new market intelligence on student decision-making to increase applications.
Dundee's improved application-to-offer rate since signing up to the Advenus.io marketplace has led to better quality and more diverse applicants.
The University of Dundee is one of the UK's top universities, but you could still say it's a hidden gem.
Student Recruitment Manager Caroline Berry says, although it's highly ranked and has great graduate outcomes, the Scottish institution still struggles with brand recognition.
"There will be people who live in the south of the UK who probably don't really know where Dundee is – that includes the city and the university," she says.
Increasing awareness of what Dundee has to offer is a key part of the institution's recruitment strategy. In Autumn 2020, Dundee partnered with Adventus.io to help reach more diverse and quality applications – and Caroline says it's really paid off.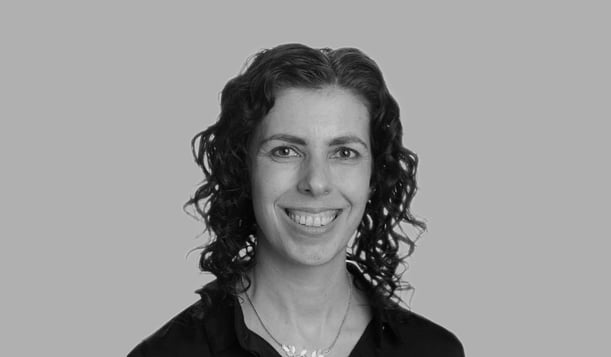 Scotland is an emerging destination for international education
Located on the east coast of Scotland, Dundee's reputation as a cultural destination is growing thanks to a few flagship institutions setting up in the city: recently, an outpost of the V&A museum and, by 2024, a spin-out of the eco-tourism Eden Project.
The University of Dundee is a mid-size institution that was formerly part of the historic University of St Andrews, becoming independent in 1967. Today, the university is home to 13,000 full-time on-campus students, including 3,000 international students.
Caroline says, while Dundee has a comprehensive range of courses and faculties, it's particularly renowned for its BioMed and life sciences programs.
"It's basically the top place you could do life sciences research in the UK," she says.
Dundee's international students study a wide range of courses with a few interesting niches, such as a strong energy law course that's attracted students from West Africa for many years.
But demographics are shifting due to the pandemic and the UK's new Graduate visa.
"The profile of what the campus cohort looks like is really different from how it was a couple of years back," says Caroline, "The pandemic has brought various challenges, and while fewer students from China and East Asia have looked to study in the UK during the pandemic, we've seen massive growth from Africa and South Asia."
Caroline's also noticed the influence of international border closures: "We've had loads of students from Sri Lanka, for example, which we have never had in the past – because they would have gone to Australia."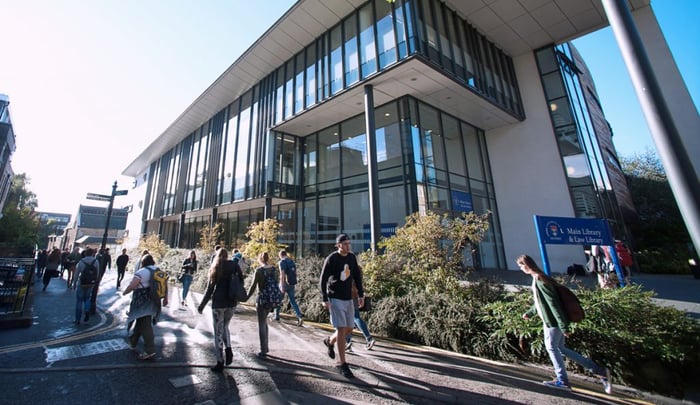 Quality applications with a high conversion rate
Dundee signed up to the Adventus.io marketplace to drive more quality, diverse applications and the results so far have "been really encouraging."
Caroline's particularly impressed by the application-to-offer rate – 80% for Adventus.io applicants for the 2021/22 year – demonstrating the quality of applications.
"There were fairly small numbers of students we actually couldn't offer a place to – which shows that Adventus.io understood our entry requirement and were submitting good quality applications," Caroline says.
The conversion rate (offer to matriculation) has also been impressive – nearly 30% – which Caroline says "is much higher than Dundee's global average."
Applications for this coming September are already ahead of this time last year.
Tapping into years of UK higher ed experience
Caroline appreciates that many of the Adventus.io team have experience working within UK higher education and bring a deep understanding of the sector. They "know where we're coming from," she says.
"They understand very well the kind of challenges we have, both in terms of a need for numbers and diversity, and some of the limitations that we might have as well – you don't have to explain yourself too much."
This understanding comes in handy when partnering to run online events that promote Dundee's courses to thousands of recruiters in the Adventus.io marketplace.
Caroline says the Adventus.io team are "self-sufficient" when chasing up information to put together a webinar, which has "always been well-run and well-attended with lots of interaction."
Adventus.io Drive uncovers surprising data
Dundee recently signed on to Adventus.io Drive which has already revealed some unexpected market insights.
The dashboard shows real-time data on applications and details such as how often Dundee's courses are showing up in searches and being saved to shortlists.
Caroline says this has already given Dundee a stronger insight into market competition.
"We tend to compare ourselves a lot to other Scottish universities – but what some of the information has shown us is that a student might actually be choosing between Dundee and a university in London," she says.
"So, for a student, geographical location in the UK may not be such an important factor as perhaps we might consider internally."
Tackling the issue of non-genuine students
Like many UK universities, Dundee has recently been swamped with a high volume of applications and Caroline and her team have had their work cut out for them. "We've never seen anything like it," she says.
With this volume has come a rise in non-genuine student applications at institutions across the UK. Caroline says she's reassured by the fact that Adventus.io only sends quality applications, easing the pressure on her team.
"They do quite a lot of initial filtering, so we're not just bombarded with stuff," she says.
Taking control of your recruitment strategy
While Dundee has taken a global recruitment approach with Adventus.io, Caroline says this is easily customizable depending on an institution's needs.
"For example, if you just wanted to grow your recruitment from, say, Southeast Asia, you could just do that," she says.
"You've got control over how you recruit through Adventus.io, which is not necessarily the case with a standard agent."
---
Learn more about how institutions are using Drive to attract quality applications, or book a demo to unlock potential in your student pipeline.