We're on a mission to offer access to a greater number of institutions to everyone across our marketplace because access is, after all, critical. Education agents need access to a wide range of institutions to get students to the right courses. On the other hand, institutions need access to a diverse global intake of students.
That's why we're continually expanding. We have offices in 15 countries with nearly 500+ team members across the globe – now it's set to get even bigger.
We're expanding into Latin America (LatAm) by opening offices in emerging markets Mexico, Colombia and Brazil. We spoke to Roberto Souza, Adventus.io Regional Director for LatAm, to understand more about this diverse continent and what kind of support the industry really needs.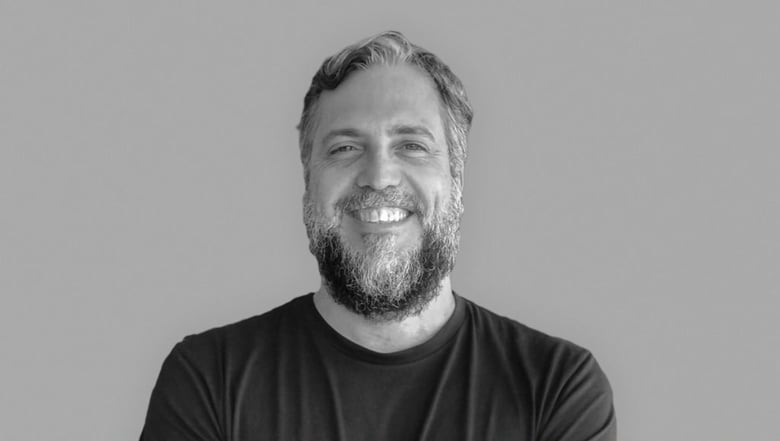 We're holding free launch webinars across LatAm so you can meet our team and discover how Adventus.io can give you access to more institutions across the globe.Attend online launch
Student demand in Latin America
In LatAm, there are untapped opportunities for international education. Opening offices in Latin America not only allows Adventus.io to continue providing greater access to our 1,500+ institution partners globally, but also gives local education agents the support they are desperately seeking to expand their industry knowledge.
"LaTam is a price-sensitive market built on trust and relationships which takes time to be developed," Roberto Reflects.
The COVID-19 pandemic saw a huge shift in the type of courses students were gravitating towards, moving away from just doing an English as a Second Language (ESL) course and towards undertaking higher education programs further afield.
"Traditionally, education agents have mostly worked with ESL courses, but numbers dropped significantly thanks to the pandemic, so they're moving into higher education in order to continue to make a living. This is where Adventus.io can have the biggest impact: supporting education agents to learn more about how higher education in each destination country works."
The first countries we'll be operating in are Mexico, Colombia and Brazil – so let's take a look at what's happening on the ground there.
English language (ESL) courses are still a popular choice for Mexican students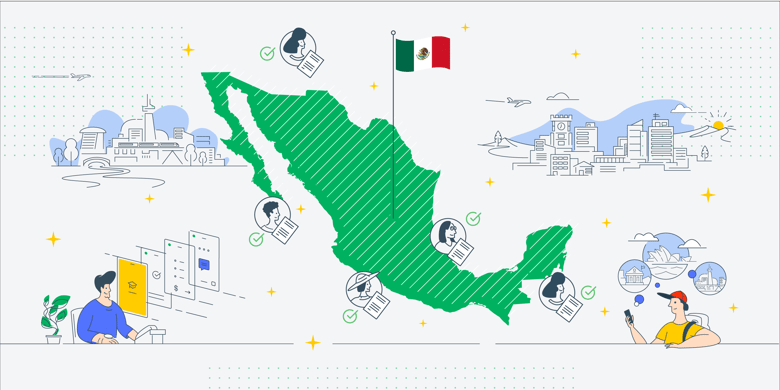 A growing middle class – plus a greater focus on English language teaching – is driving higher demand for tertiary education across Mexico. The number of international students more than doubled between 2000 and 2019 and that's only expected to keep growing post-pandemic.
"In Mexico, about 60% of students go abroad for ESL courses," Roberto explains, "while 40% choose higher education courses. The most popular destination by far for Mexican students is the USA, for its proximity, then Canada for its post-study visa options, followed by Spain because of the language."
"However, If you're studying ESL in Canada, you may not be eligible to work which is important to a lot of students from LatAm. That's why higher education is growing – there's the opportunity for students to work to support themselves while they're away from home, which means less reliance on their family for funds."
Colombian students prefer to study in North America
Low government spending on higher education is a driver for increased student mobility from Colombia. Between 2009 and 2018, international students from Colombia doubled, making it the second-largest market in the region. Pre-pandemic, the inflow of Colombian students coming to Australia was growing 21% year on year.
"The USA is the second most popular destination behind Canada," Roberto offers. "Majority of students who study overseas go to Canada, with a much smaller percentage heading to the USA and Australia. Even less go to the EU, choosing either the UK, Ireland or Spain."
Studying abroad isn't available to every student in LatAm, especially when exchange rates and travel costs are factored in, which is why the destination countries that offer post-study immigration pathways continue to rise in popularity.
Immigration and affordability rank highly for Brazilian students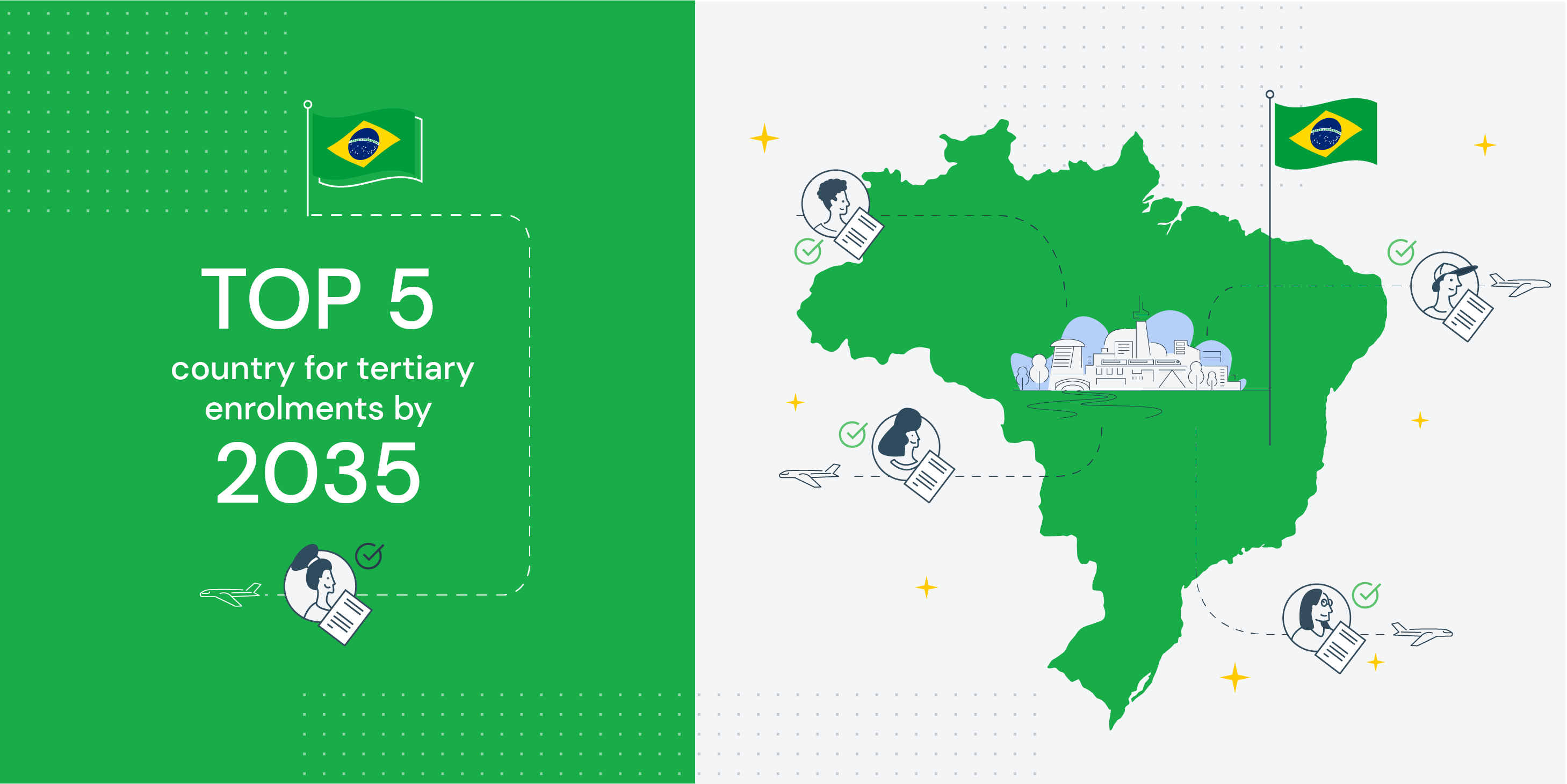 After a decline in 2015, Brazilian student mobility rebounded significantly, growing 20.5% in 2018. While COVID-19 has caused an obvious slowdown in the country, outbound student mobility is only expected to grow post-pandemic. Predictions are that Brazil will be a top-five country for tertiary enrolments by 2035.
"In Brazil, 62% of students who study overseas go for ESL, with only a small percent (around 8%) choosing higher education programs," Roberto offers. "However, this number is growing steadily every year."
"Another pandemic trend we've seen is many agencies have shut down, as well as new ones are opening and they need our support. Connecting to the Adventus.io marketplace, where they can search through thousands of different courses, will help boost their knowledge and confidence when it comes time to recommend courses to students."
The knowledge gap that exists for agents is wide – particularly for the rules and requirements for each destination country – but it's something we'll be proactively addressing by supporting them with training and in-country staff.
Continually evolving
At Adventus.io, we see ourselves as anything but static. We're continually evolving to help make the complex world of international education simple. For Roberto Souza, it's all about supporting education agents to understand higher education offerings in more depth.
"Some agents need to learn how to sell higher education, the pandemic showed students started looking for this kind of program and it is growing really fast. Most agencies focus on ESL courses, not higher education and where the Adventus.io marketplace has the most to offer."
It's all part of our goal to be a true marketplace for international student recruitment.
Whether you're an education agent or institution, request a demo or submit an enquiry to learn more about how you can benefit from the power of the Adventus.io marketplace.
Join our LatAm online launch events - register now!
Join us for a one hour session to celebrate our Latin America launch and learn how to accelerate your recruitment.