Country profile: Mexico
We've expanded into Mexico right in the midst of an exciting time for international student recruitment in Latin America (LatAm).
The latest addition to our LatAm team is Patricia Partida, our new Regional Manager for Mexico. With more than 15 years of experience in international student recruitment, Patricia has noticed some big changes happening lately, so we sat down with Patricia to get her insights.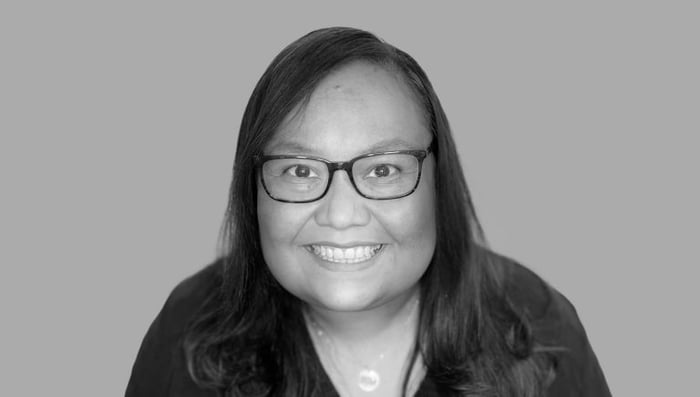 We're holding free launch webinars across LatAm so you can meet our team and discover how Adventus.io can give you access to more institutions across the globe.Attend online launch
Distance and language (particularly English) used to be the driving force
Mexico has a large market for international student recruitment with around 30,000 students choosing to study abroad each year and counting. The main source is Mexico City with a population of around 22m people, but there are other hubs, like Monterrey and Guadalajara, as well as some new emerging markets starting to appear. But it's the country's proximity to the US that dictates a lot of student mobility.
"We're so close to the US," Patricia explains. "It's relatively easy for students to cross the border and finish high school, or go to college or university, in the US. It's made even more accessible because most private high schools are bilingual."
This trend was further reinforced by education agents' preference for selling ESL as a study abroad option for almost all potential students.
"Pre-COVID, around 70% of students were looking for language programs or summer/winter camps abroad," she offers. "The US was the number one destination, followed by Canada and the UK because English was the most popular choice."
Despite there being a strong market for higher education courses, most education agents chose to specialise in language courses abroad for the 'quick wins'.
"The market was really steady for about 10 years," Patricia reflects. "Not many education agents focused on higher education placements because there was a lot of information to source and too much paperwork."
"Selling these courses was seen as a pain – Mexican education agents had to wait a long time for their commissions so instead, they generally chose to focus on ESL programs and language camps overseas. But the pandemic really changed the game."
The fast rise of higher education programs
The COVID-19 pandemic changed every industry, some for better, others for worse. In Mexico, many education agents lost their jobs and agencies closed because ESL classes had to move online – making it easier and cheaper for students to access courses.
"This is where it gets interesting," Patricia says. "Students then studied their ESL course online and started to save their money for higher education overseas, totally transforming how international student recruitment needed to be done in Mexico."
In 2018/19, there were only one or two education agents who specialised in higher education courses, but since 2020, that number has exploded.
"The numbers have changed significantly," Patricia explains. " About 60% of students now apply for language courses or camps, with 40% now opting for higher education. I predict this trend will continue to shift and in the next year it will likely be a 50/50 split."
A changing mindset for international student recruitment
One of the biggest shifts Patricia has seen has to do with the mindset of education agents. A decade ago, if you lived in Mexico, you were selling to the market in your city – now, it's global.
"There's a big change in sales behaviour," she offers. "In the last two years, I've seen many education agents in Mexico City registering students from everywhere in LatAm and even further away, like Nigeria or Italy! We've never seen that before and it's mostly due to social media savvy agencies who are conscious of the power of technology and social media. If you use it right, the sky's the limit."
Technology is the future of study abroad – for students, agents and institutions alike
In our profile piece on LatAm, we uncovered that many students are looking for programs with a pathway to immigration. This trend continues for Mexican students too, but traditional strategies aren't working as well as they used to.
"Agencies with Millennial founders have seen their registration numbers explode via social media strategy," Patricia comments. "Education agents used to ask institutions for marketing support to deliver enrollments, but now, newer agents don't ask for anything – they turn to socials to find their students because Gen Z are online all the time."
The reality is that student populations are changing and this is where Adventus.io's marketplace can make a big difference. We can support education agents through this transition with technology and information that they've never had access to before – which is an exciting position to be in.
"As we start selling to new generations of students and education agents," Patricia explains, "the information has to be delivered in the way they're looking for."
"We can't be blind to technology – I've seen how it has helped education agents have a more global reach, and those agents that adopt a 'technology-first' mindset are the ones who are succeeding today."
---
Whether you're an education agent or institution, request a demo or submit an enquiry to learn more about how you can benefit from the power of the Adventus.io marketplace.


Join our Mexico online launch event - register now!
Join us for a one hour session to celebrate our Latin America launch and learn how to accelerate your recruitment.