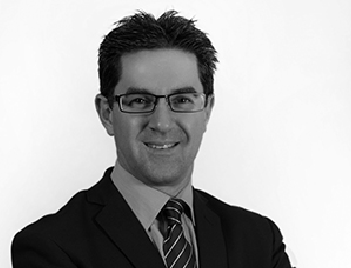 Stephen Connelly
– VP Business Development, Adventus.io
Stephen is vice-president of business development at Adventus.io. He was previously deputy vice-chancellor (international and development) at RMIT University.
As the autumn term begins in the northern hemisphere, international students are heading back to the UK, Canada, and the US, giving the lie to the notion that the pandemic would dissuade a generation of students from studying beyond their own borders.
On the Adventus.io marketplace – our digital platform connecting recruitment agents, students, and higher education institutions – we're processing more than 2,200 applications from international students every month.
UK institutions, for instance, are swamped with applications, which they are madly processing. Meanwhile, with borders in Australia and New Zealand still closed, antipodean institutions can do nothing but look on with envy.
Since the pandemic began, Australia has lost more than 150,000 international student enrolments, according to federal data. It's a staggering number, and the toll on the sector has been vast, enforcing significant lay-offs at many institutions, especially of casual staff.
International students are essential for Australia – both economically and culturally. Their absence also has consequences for domestic students. For example, many postgraduate coursework programmes across the country have only ever been viable with international student enrolments.
It is reasonable that Australian institutions have become frustrated with the difficulties in getting student pilot programmes off the ground given the vague timelines and uncertain messaging from the federal government. As we sit through rolling lockdowns in Australia, it's easy to feel pessimistic. However, there is light at the end of the tunnel as it's expected that onshore commencements will finally be feasible after the country hits its 80 percent vaccination target – projected to be in early November – and Covid restrictions can finally start to be eased.
Mike Ferguson, chair of Australian Universities International Directors Forum (AUIDF), recently said: "Australian institutions need to adopt a long-term mindset to effectively recover from the pandemic, such as looking at new ways of doing things and strengthening our value proposition. It will be too easy to focus on the short term when the border does reopen, and this is a trap we need to avoid."
He is right, while pent-up demand continues to build, there are steps that institutions can take now to ensure they are ready to welcome international students back into the country.
Maintaining global visibility will be key over the next 12 to 18 months. Instead of going underground until the situation is more certain, institutions that make a concerted effort to continue their marketing activities will likely do best in the long term.
Even if budget constraints mean that marketing is at a lower level than in the past, institutions can still build relationships with students who are considering international study in the future, emphasising the quality of their offerings. After all, the lead time for international student decision-making is on average 11 months, so it pays to look ahead.
In addition, genuinely diversifying source markets is more important than ever, even as Covid-19 presents big hurdles. Institutions that will bounce back quickest when borders open are the ones that have built a presence in new source countries during this period.
An understanding of how to talk with different markets is also crucial. For example, the "start online, travel later" message has been a temporary balm to some extent, but it's playing very differently in different places. Many Chinese students have stuck with online study, but many Indian students have opted to go elsewhere.
Understanding the nuances at play and getting the messaging right will be key over the next year. So too will be communicating that students will be welcomed and looked after better than ever when they get here.
That messaging must be reinforced by the federal government. Indeed, there is much more that the government could do to help the sector. Other suggestions include subsidising purpose-built quarantine facilities for international students and offering better post-study work rights.
It's a painful wait for both students and institutions. But the restrictions will be lifted eventually, and demand will resume. Australia's education institutions remain world-class, and its student experience, lifestyle, culture, and climate are still enticing.
There are many things that institutions can't control at the moment. But they need to stay on top of those that they can. They must do all they can to stay visible to students around the world and be ready to welcome them back.
---
Connect directly with Stephen on LinkedIn, or reach out to our Partnerships team to learn more about how your institution can leverage the Adventus.io marketplace.