Running an international placement business in a pandemic is quite a feat. And starting a business, in uncertain times, is almost unheard of. Yet, Suneetha Kadiyala, of Study Guide Overseas, did exactly that.
In fact, Suneetha claims the pandemic was the opportunity she needed to branch out on her own. Starting Study Guide meant stepping away from the corporate world to work one-on-one with students. And by all accounts, business is thriving.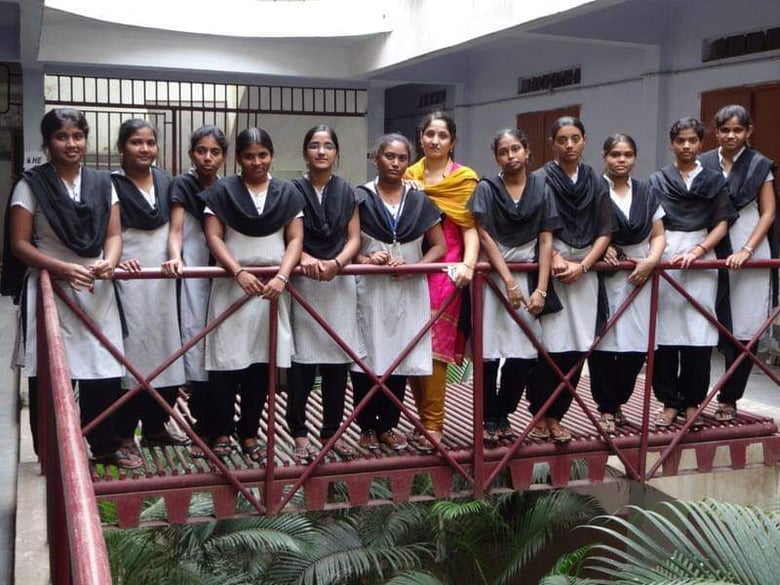 The value of education
Born in the Indian coastal region, Andhra Pradesh, Suneetha was raised to value education. Suneetha is married with children, but running a household didn't stop her from studying at tertiary level.
After gaining a Bachelor of Computer Science, Suneetha went on to complete an MBA. Post-graduation she worked for an international placement firm for six years. During this time she sent 500 students overseas and found a love for helping others achieve their dreams.
But it didn't feel enough. Suneetha dreamed of running her own placement business and her education, and established career, put her in good stead.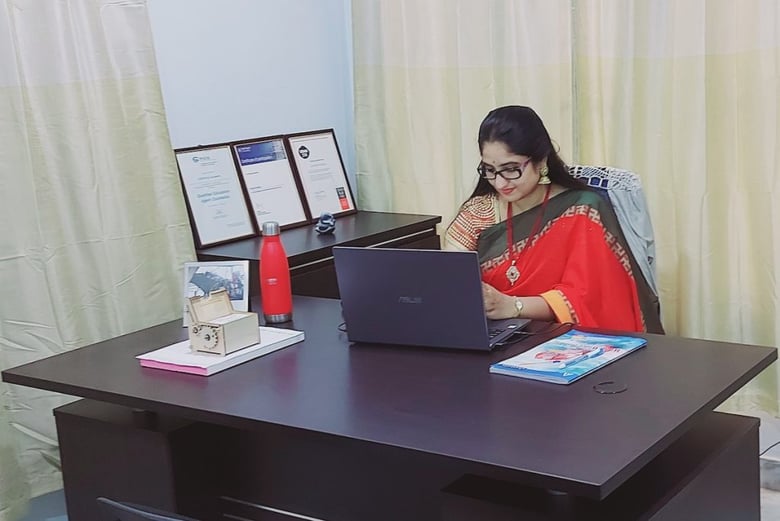 Seeing opportunities
Suneetha found the target-focused structure of her corporate role didn't help students in the best ways possible. She wanted to change that.
"My managers would become frustrated if I spent too much time coaching students, rather than focussing on targets. That didn't sit right with me," she said.
Even within the confines of a structured role, Suneetha's desire to help won out. She took the initiative and helped 15 of her students enrol for PhDs. Incredibly, all 15 received scholarships. One of those students even received a full scholarship for Monash University covering all her course fees, accommodation, and food.
Taking the plunge
The pandemic was an opportunity. Suneetha branched out on her own, launched Study Guide Overseas, and less than a year later business is thriving. She now has three employees and strong demand from students.
Success, she claims, is down to a few factors: contacts built over her career, a dedication to student's needs, and a partnership with Adventus.io.
Suneetha found a previous counselling role didn't help students in the best ways possible. She wanted to change that.
Adventus.io has meant a number of things for Suneetha. Global connections that would otherwise be unthinkable, advanced filters that make advising students simpler, and the opportunity to connect students with their wants more easily.
"I knew partnering with Adventus.io would be important for my success. That's why I spent my first day in business partnering with the company. On day two I submitted five applications. I didn't want to waste any time," she said.
"It's simple for me to search the portal, filter for programmes, tuition fees, and intakes, then gain a shortlist of universities for each student. It makes my job so much easier."
Suneetha also finds Adventus.io's quick turnaround times help her capture opportunities and get students to the right course quickly.
"The Adventus.io team is extraordinary. They normally process applications within a day and make things fast and easy."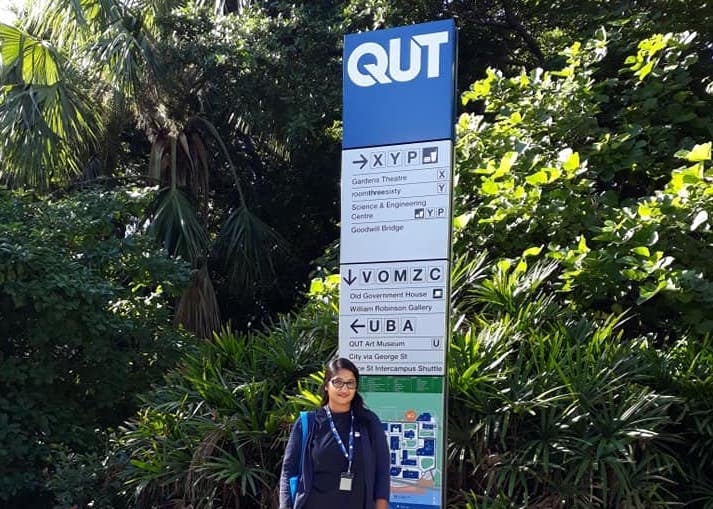 A business for the people
Although business is thriving financially, that's not Suneetha's 'why'.
"I'm not in this to make money," she said. "I'm here to help students achieve their dreams. My focus is on their needs, and ensuring that they succeed," she said.
Suneetha also has a policy to endeavour to deliver exactly what the student wants and finds her Adventus.io partnership helps make this possible.
"I never say no to anyone," she said. "If someone has a dream: it's my job to help them achieve it. If someone asks to do a PhD in a new country, I make it my mission to learn everything to help them succeed. With Adventus.io, it's much simpler to locate those options quickly."
For Suneetha, achieving a PhD is one of her dreams too. With encouragement from her mother, she's intending to study overseas, whilst remotely managing the business.
"There's no reason I can't run a household, a business, and gain a PhD at the same time. It's all manageable," said Suneetha. "I tell students this all the time: there are extraordinary qualities within you."
"As humans, we have more calibre than we realise. We need only to believe it."
---
To learn more about how the Adventus.io marketplace can support your business, contact us or request a demo.