At Adventus.io, we always have one question in mind: how can we best solve problems for our customers?
Now, in just over a year since launching, we've hit a major milestone. By hiring talented people globally, our fast-growing team is now 300-strong with dedicated expertise across every area of the business.
While we operate in a sector dominated by master agents, we're anything but. The difference is down to the way we shape our dedicated teams:
Product and technology
Focused on customer-centricity, our agile product and technology team works differently. Our dedicated group of product developers, UX experts, and designers work closely with both institutions and counsellors to deeply understand their pain points and turn those problems into solutions.
Through focus groups, prototyping, and the development of best-in-class products, built on robust infrastructure, we're able to make the complex simple and instil our customers with confidence about the Adventus.io way.
For agents, we're continually expanding and optimising our student management capabilities. Our smart Course Search makes pairing students to relevant courses easy. And the Student Portal helps make remote counseling simple and fast.
And for institutions, we're about to launch a suite of intelligent recruitment products –– the force multiplier they've been waiting for. Giving institutions a level of control, influence, and 360° insight over their student pipeline, like never before.
Inventory data and research
We believe in accuracy and quality above all else. Unlike master agents or agent aggregators, we're a neutral marketplace connecting institutions to a network of vetted agents. This ensures only quality applications reach our 1,300+ partner institutions.
To provide accuracy at all times, we built a data hub in Sri Lanka to manage our 70,000+ courses.
Our inventory team list courses for new partner institutions, while continually updating our marketplace with the latest admission details, deadlines, and scholarship information –– a time saver for institutions and counsellors alike.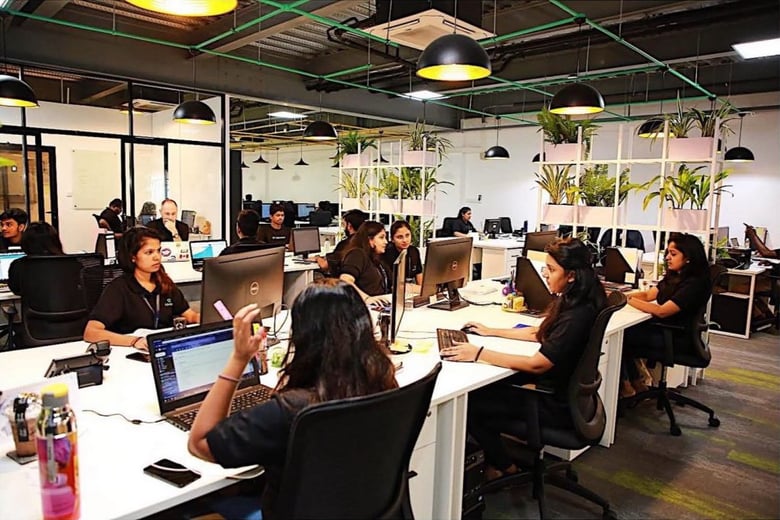 Admissions
To provide best-in-class application quality, we also have a fast-growing team in our supercentres in Noida, India and Colombo, Sri Lanka.
Our admissions team are specialists in protocols, requirements, visas, and fraud checks to ensure only the best applications reach institutions. Significantly reducing the administrative burden many institutions face receiving unqualified applications.
This year alone, our team has already facilitated 10,000+ applications for 35+ study destinations by mid-year. Not-to-mention, our team works quickly resulting in 80% of applications being lodged to institutions in under 3 hours.
Customer success
Building our global customer support team, meant focussing on those who provide the best possible results for our network.
Our customer team is here to make our counsellors smarter and minimise the complexity of the student recruitment process. Our team hosts a full calendar of training on visa information, entry requirements, platform usability, and the latest COVID-19 updates.
They're available 24/7 to help counsellors put their best foot forward and ensure institutions receive the best applications possible.
Partnerships and sales
Our partnerships and sales team members have a deep understanding of the needs and pain points of our customers, both institutions and agents.
They're focused on helping customers get the most out of the Adventus.io marketplace, as well as influencing our product and technology teams to build solutions that will benefit our customers the most.
When hiring our partnerships team, for example, we focussed on those who previously worked in institutions. We have representatives in all major study markets – UK/Europe, North America, and APAC – who are all highly respected in their networks. That way they deeply understand institution's pain points, admission cycles, and ways of working.
Our central team
To ensure we have a strong backbone for our marketplace, we hire high-calibre talent to work across our network.
We have a strong central team, consisting of finance, people and culture, legal, and marketing departments who work collaboratively to ensure we continue to meet our goals and deliver the best possible experience for everyone in our network.
A true marketplace for international education
Our CEO and Co-founder, Ryan Trainor, is pleased we've reached this milestone.
"We're heartened to reach 300 team members who are helping our institutions and recruiters meet their goals. While COVID-19 posed a challenge in our sector, this year we will facilitate more than 20,000 applications showing the real need for our marketplace. This is just the beginning. We're continuing to hire talented people for the benefit of everyone in our network."
Reaching 300 team members is part of our goal to be a true marketplace for international recruitment. And it's in line with our view to place 70,000 students per annum in 2025.
---
Join our mission! Explore available roles or, if you don't see a suitable match, reach out anyway and tell us about yourself.